Today, San Diego Studio (SDS) released another incredible content update for MLB The Show 19 Diamond Dynasty. This update includes changes to roster attributes, over a dozen new Signature Series cards, a new pack, a new event, new moments and more. Here's a complete breakdown.
ROSTER UPDATE
Today's roster update features attribute upgrades and downgrades, as well as team changes as a result of recent trades or signings. Below are some of the major attribute changes.
NOTABLE UPGRADES
Christian Yelich, Brewers RF – 91 to 92
Cody Bellinger, Dodgers RF – 87 to 89
Freddie Freeman, Braves 1B – 87 to 88
Manny Machado, Padres 3B – 86 to 87
Kirby Yates, Padres CP – 83 to 85
Walker Buehler, Dodgers SP – 83 to 85
Ketel Marte, Diamondbacks CF – 78 to 81
Pete Alonso, Mets 1B – 78 to 81
Max Kepler, Twins RF – 78 to 80
Chad Green, Yankees RP – 79 to 80
Marcus Semien, Athletics SS – 77 to 80
Jeff McNeil, Mets 2B – 78 to 80
NOTABLE DOWNGRADES
Jose Altuve, Astros 2B – 88 to 87
Bryce Harper, Phillies RF – 86 to 85
Edwin Diaz, Mets CP – 86 to 85
Justin Turner, Dodgers 3B – 85 to 84
Blake Snell, Rays SP – 85 to 84
Aaron Hicks, Yankees CF – 81 to 79
Jean Segura, Phillies SS – 80 to 79
Buster Posey, Giants C – 81 to 79
Robinson Cano, Mets 2B – 80 to 77
You can find all of this week's changes here.
SIGNATURE SERIES ADDITIONS
Next, there are a total of 12 new Signature Series (SS) cards making their way into the game today. Nine can be found in the all-new Signature Series Choice Pack, which guarantees one SS card in exchange for 40,000 stubs. Upon purchasing this pack, players will be given a choice of one of three cards. There are three tiers of three cards each. Below is a look at the tiers.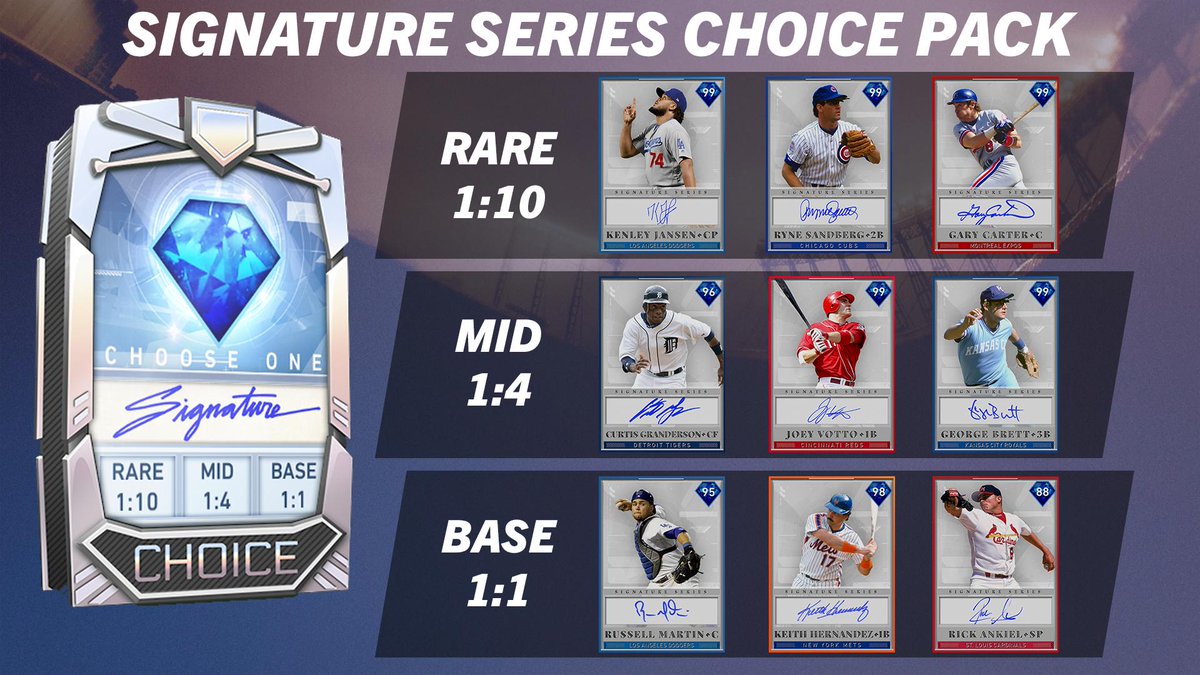 The nine Signature Series cards found in the choice pack are as follows:
Kenley Jansen, 99 overall, Dodgers Closing Pitcher (Rare Tier)
Ryne Sandberg, 99 overall, Cubs Second Baseman (Rare Tier)
Gary Carter, 99 overall, Expos Catcher (Rare Tier)
Curtis Granderson, 96 overall, Tigers Center Fielder (Mid Tier)
Joey Votto, 99 overall, Reds First Baseman (Mid Tier)
George Brett, 99 overall, Royals Third Baseman (Mid Tier)
Russell Martin, 95 overall, Dodgers Catcher (Base Tier)
Keith Hernandez, 98 overall, Mets First Baseman (Base Tier)
Rick Ankiel, 88 overall, Cardinals Starting Pitcher (Base Tier)
NEW EVENT
The second All-Star Summer event, Split Squad II, is now open. Games are three innings long, and there is a player max overall of 85. To build a lineup, use pitchers from the National League and hitters from the American League. Earn four more All-Star Summer vouchers to unlock Signature Series cards Travis Hafner (redeemable now) and Omar Vizquel (redeemable during next event).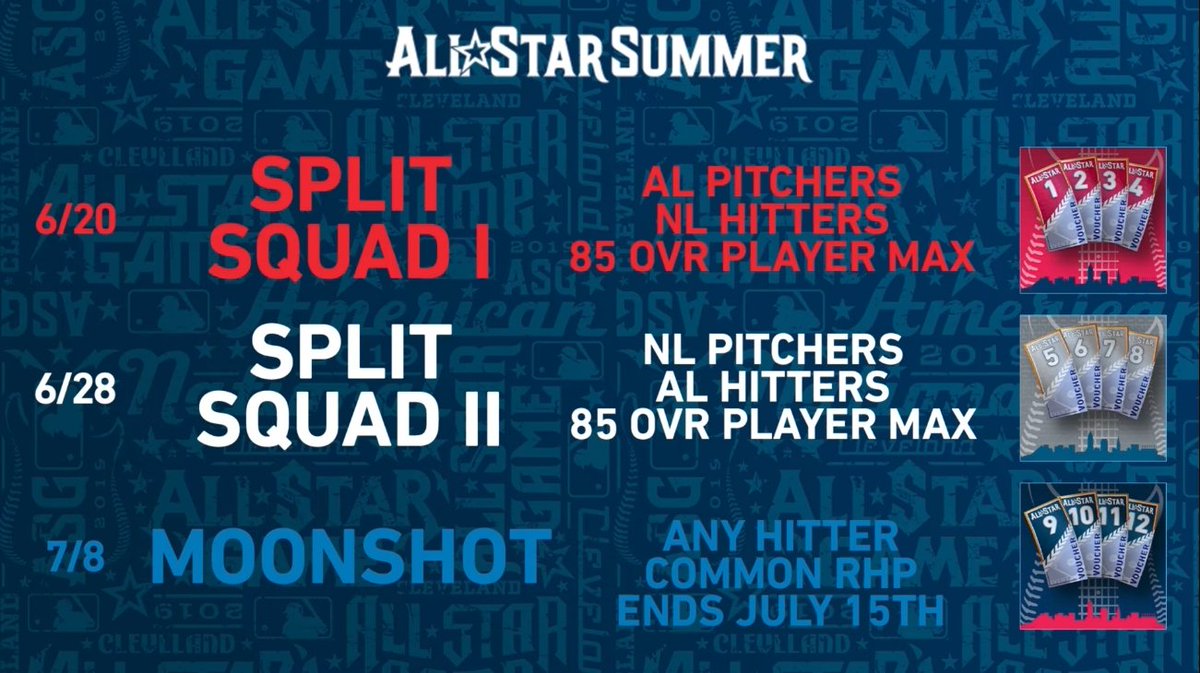 NEW RANKED SEASON & BR FLAWLESS REWARDS
A new ranked season started on Tuesday, bringing two new Signature Series cards to the game. Lefty Grove (99 overall) and Rod Carew (98 overall) are the exclusive World Series rewards for this season. Below is a look at the ratings and card art for Grove and Carew.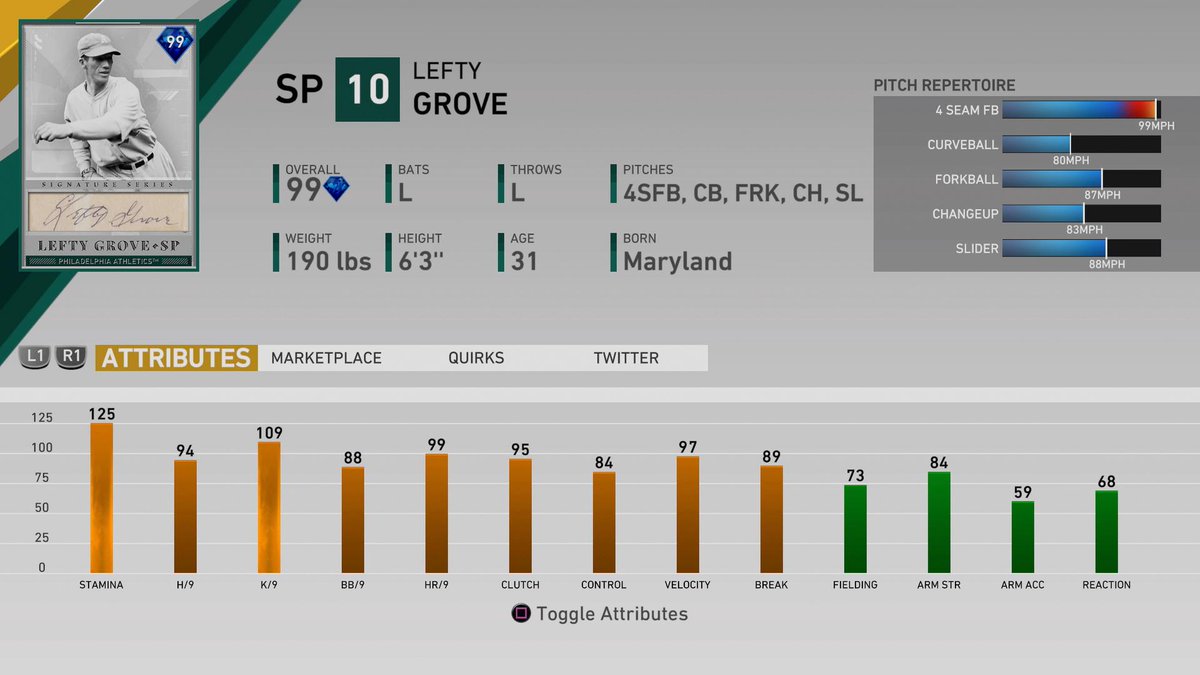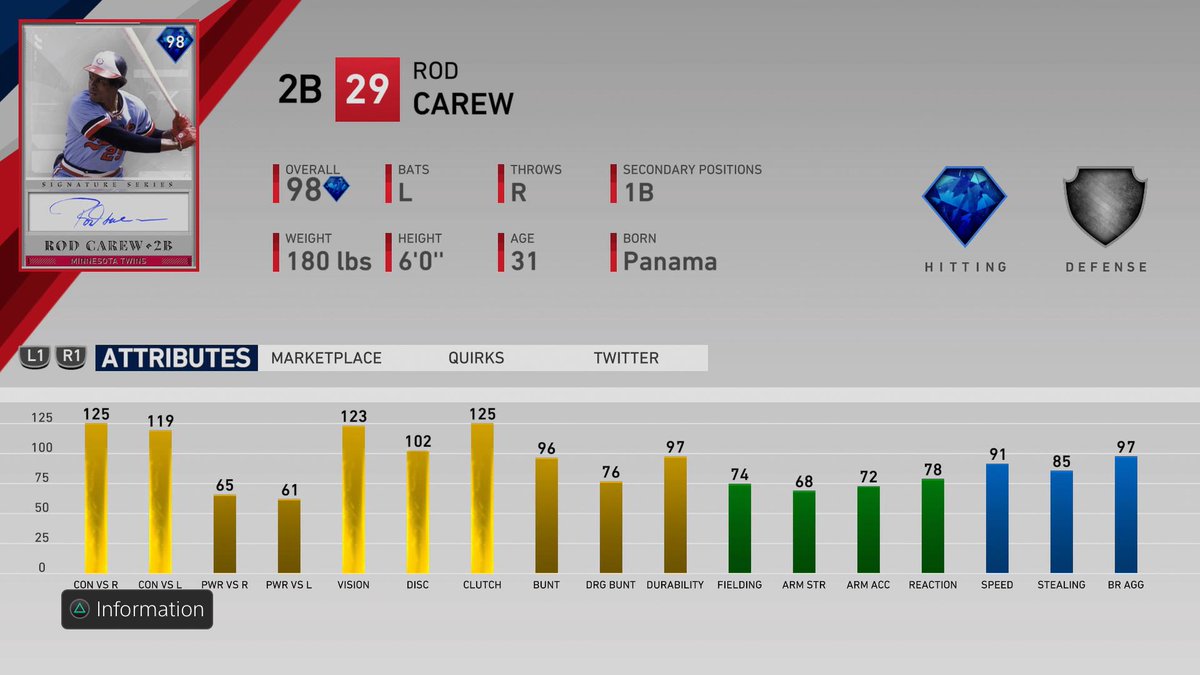 Also, new rewards for Battle Royale are here. Signature Series cards Eric Gagne (98 overall) and Minnie Minoso (99 overall) can now be earned by going 12-0 in a single run of Battle Royale mode. Here's a look at the ratings and card art for Gagne and Minoso.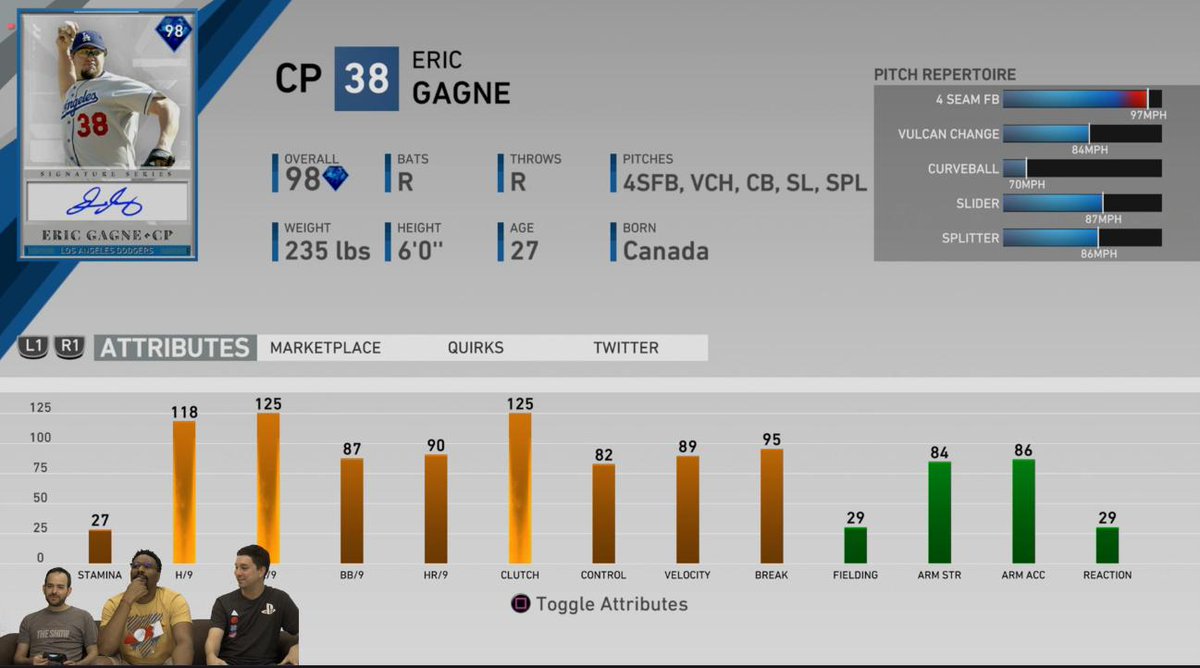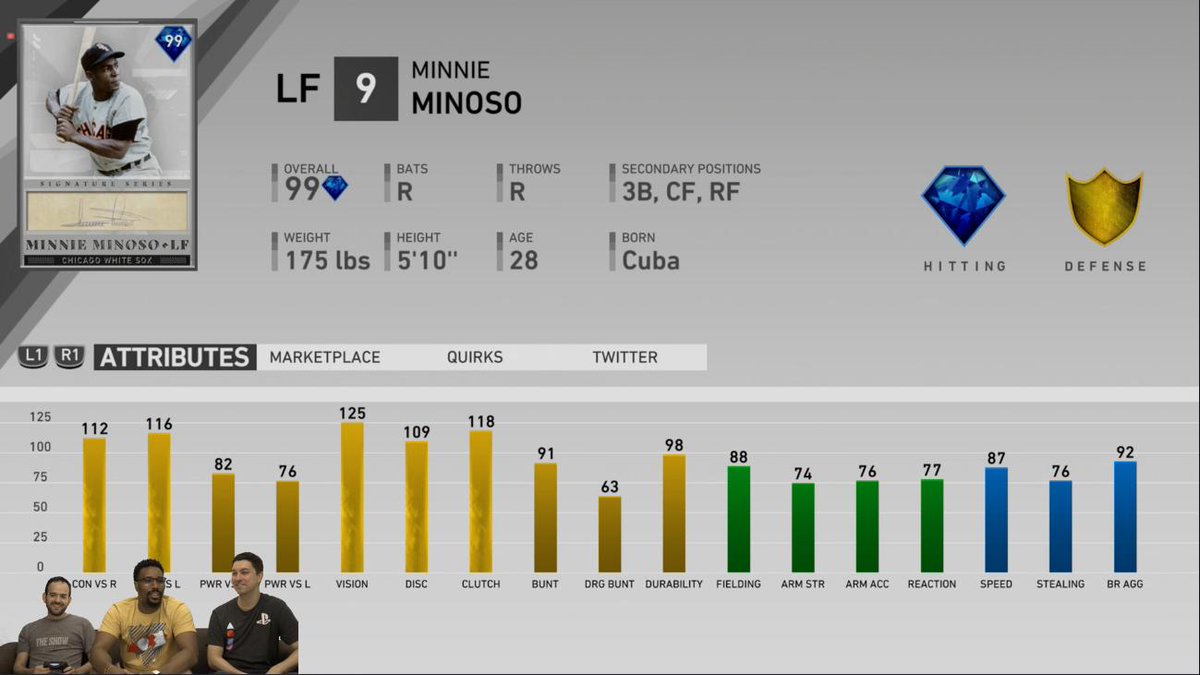 NEW MOMENTS
New moments are available. More Topps Now moments, 4th Inning Program moments and Sony Partner moments are available. The featured Sony Partner is Twin. Completing all of his moments earns you a 95 overall Signature Series Adam Wainwright! Below is a look at the card art and attributes for Wainwright.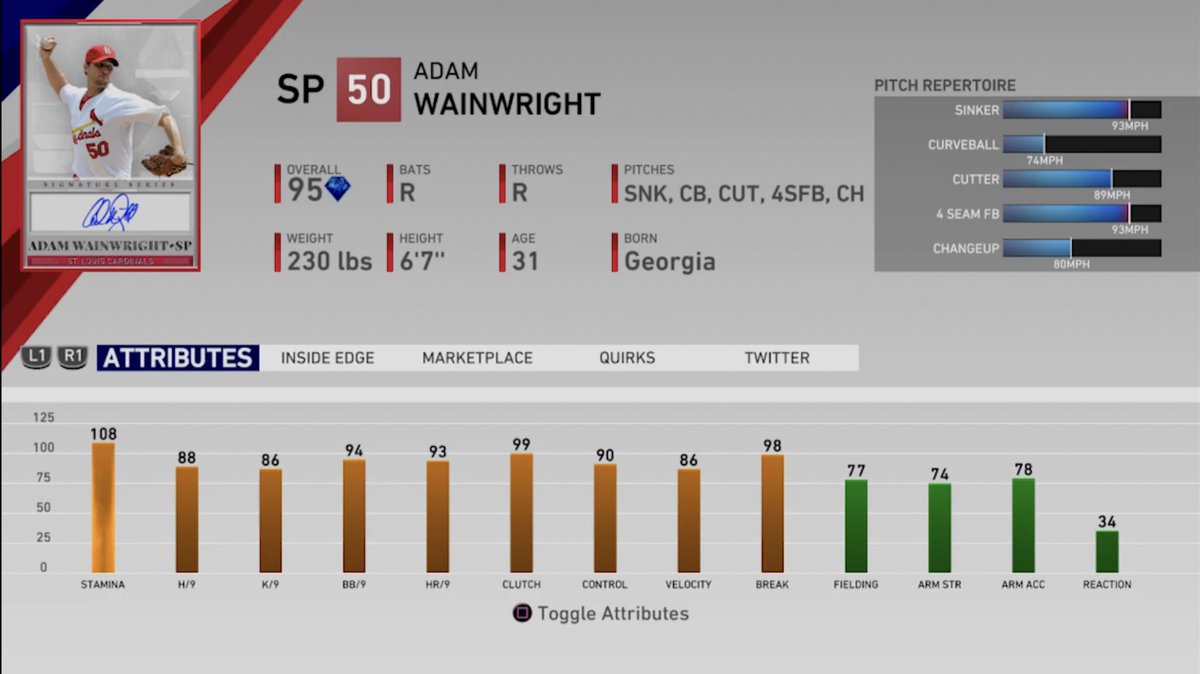 Lastly, SDS released a schedule for upcoming news, broadcasts and content drops. Below is the schedule through the upcoming week.
You can read more about all of the new content here.
What do you think of today's roster update? Which card did you get from the Signature Series Choice Pack?  Let us know in the comment section below, and don't forget to subscribe to SGO.
---
Want to talk sports and/or games with the fastest growing community in gaming? Join the conversation by registering at the official Sports Gamers Online Forums, and check out our Twitter and Facebook pages as well as our growing YouTube Channel!