Today, San Diego Studio (SDS) released another massive content update for Diamond Dynasty in MLB The Show 19. This update includes changes to roster attributes, several new diamond cards, new packs, new moments, a new event and more. Here's a complete breakdown.
ROSTER UPDATE
Today's roster update features attribute upgrades and downgrades, as well as team changes as a result of recent trades from Wednesday's MLB Trade Deadline. Below are some of the major attribute changes.
NOTABLE UPGRADES
Stephen Strasburg, Nationals SP – 85 to 86
Zack Greinke, Astros SP – 84 to 85
Hyun-Jin Ryu, Dodgers SP – 84 to 85
Yuli Gurriel, Astros 1B – 79 to 81
Chris Paddack, Padres SP – 78 to 80
Aaron Hicks, Yankees CF – 79 to 80
Tommy Kahnle, Yankees RP – 78 to 80
Rafael Devers, Red Sox 3B – 78 to 80
Yordan Alvarez, Astros LF – 78 to 80
NOTABLE DOWNGRADES
Nolan Arenado, Rockies 3B – 91 to 90
Aroldis Chapman, Yankees CP – 86 to 85
German Marquez, Rockies SP – 80 to 79
Jon Lester, Cubs SP – 80 to 79
Masahiro Tanaka, Yankees SP – 80 to 78
You can find all of this week's changes here.
NEW BATTLE ROYALE FLAWLESS REWARDS
Next, two new Signature Series diamonds have arrived. 99 Reggie Jackson and 96 Jorge Posada are now available via a flawless 12-0 run in Battle Royale mode. Below is a look at both players' attributes and card art.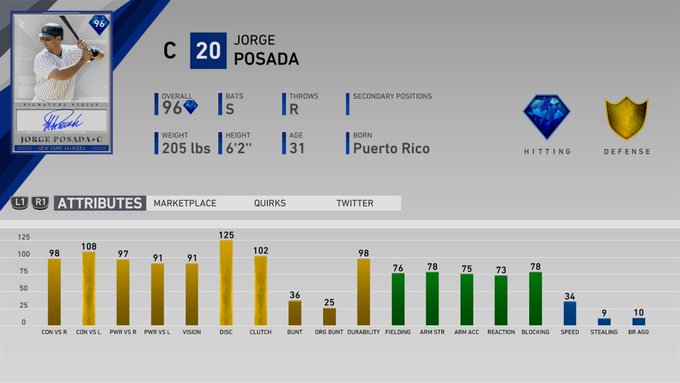 HALL OF FAME II EVENT
The second of three Hall of Fame Event sessions is underway. Hall of Fame II requires just 12 wins to earn the maximum four vouchers. This event ends August 5. The exclusive event rewards are 94 overall Lee Smith (redeemable with 6 vouchers) and 98 overall Edgar Martinez (redeemable with 9 vouchers). Both are are Signature Series cards. Below is a look at the ratings and card art for Smith and Martinez.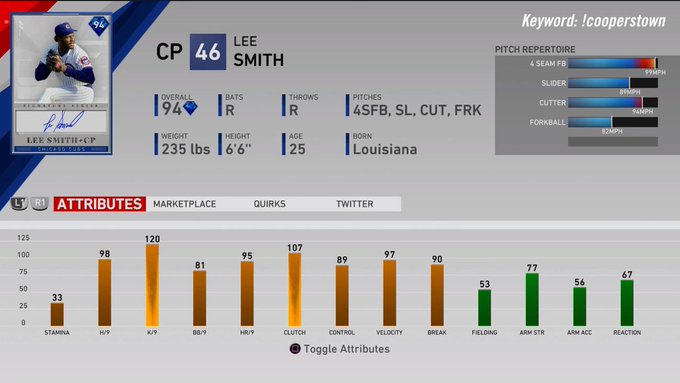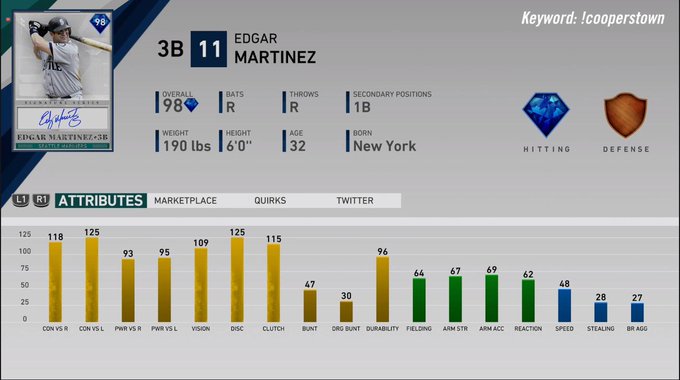 HEADLINERS SET 17
Additionally, Headliners Set 17 packs are in the pack shop, featuring two new diamonds. Signature Series Evan Longoria (96 overall) and Signature Series Troy Percival (94 overall) are the featured players. Check out their ratings and card art below.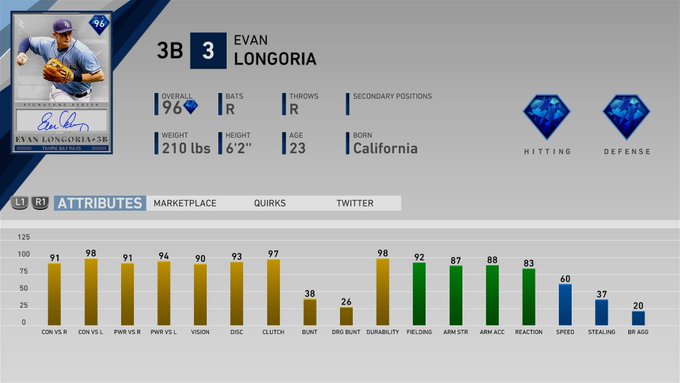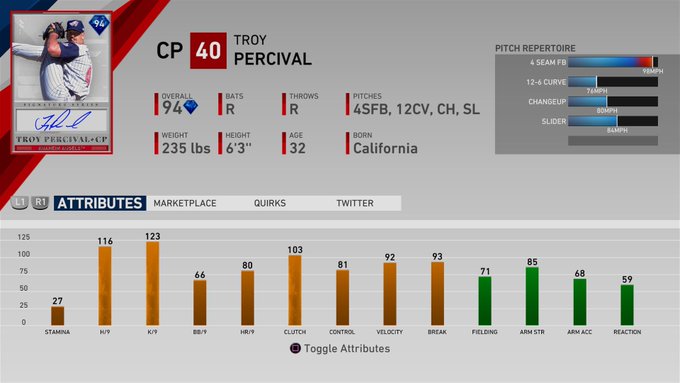 NEW MOMENTS
Dozens of new moments are now available. Topps Now, 5th Inning and Sony Partner moments were all added as a part of today's update. Koogs is the newest featured Sony Partner. Complete all of his moments to earn a 91 overall Signature Series Bartolo Colon.
Lastly, MLB The Show released a schedule for upcoming content drops, live streams and much more. Below is the full schedule for the upcoming week.
You can read more about all of the new content here.
What do you think of today's roster update? Are you already grinding the 5th Inning Program? Which of the new cards do you need on your team right away? Let us know in the comment section below, and don't forget to subscribe to SGO.
---
Want to talk sports and/or games with the fastest growing community in gaming? Join the conversation by registering at the official Sports Gamers Online Forums, and check out our Twitter and Facebook pages as well as our growing YouTube Channel!