Today, San Diego Studio (SDS) released a massive content update for MLB The Show 20 Diamond Dynasty. This update includes changes to roster attributes, over a dozen new cards (including Babe Ruth), the All-Timers program, new packs, new moments and more. Here's a complete breakdown of all the new content.
https://twitter.com/MLBTheShow/status/1291766047914196994?s=20
ROSTER UPDATE
Today's roster update features attribute upgrades and position changes, as well as team changes as a result of recent trades or signings. Below are some of the major attribute changes.
NOTABLE UPGRADES
Aaron Judge, Yankees RF – 88 to 90
Trevor Story, Rockies SS – 85 to 87
Shane Bieber, Indians SP – 85 to 86
Fernando Tatis Jr., Padres SS – 82 to 85
Nicholas Castellanos, Reds LF – 81 to 85
German Marquez, Rockies SP – 79 to 81
Corey Seager, Dodgers SS – 78 to 81
Kenta Maeda, Twins SP – 79 to 80
Tyler Duffey, Twins RP – 78 to 80
Yoan Moncada, White Sox 3B – 78 to 80
Gio Urshela, Yankees 3B – 79 to 80
SDS will be issuing roster updates every Friday during the MLB regular season. You can find all of this week's changes here.
ALL-TIMERS PROGRAM
Next, the All-Timers Program is here. Earn 100 points in the program to select one of the following players from a choice pack: 95 Evan Longoria, 96 Trevor Hoffman, 99 Tom Seaver and 99 Babe Ruth. Below is a look at all three players' attributes and card art.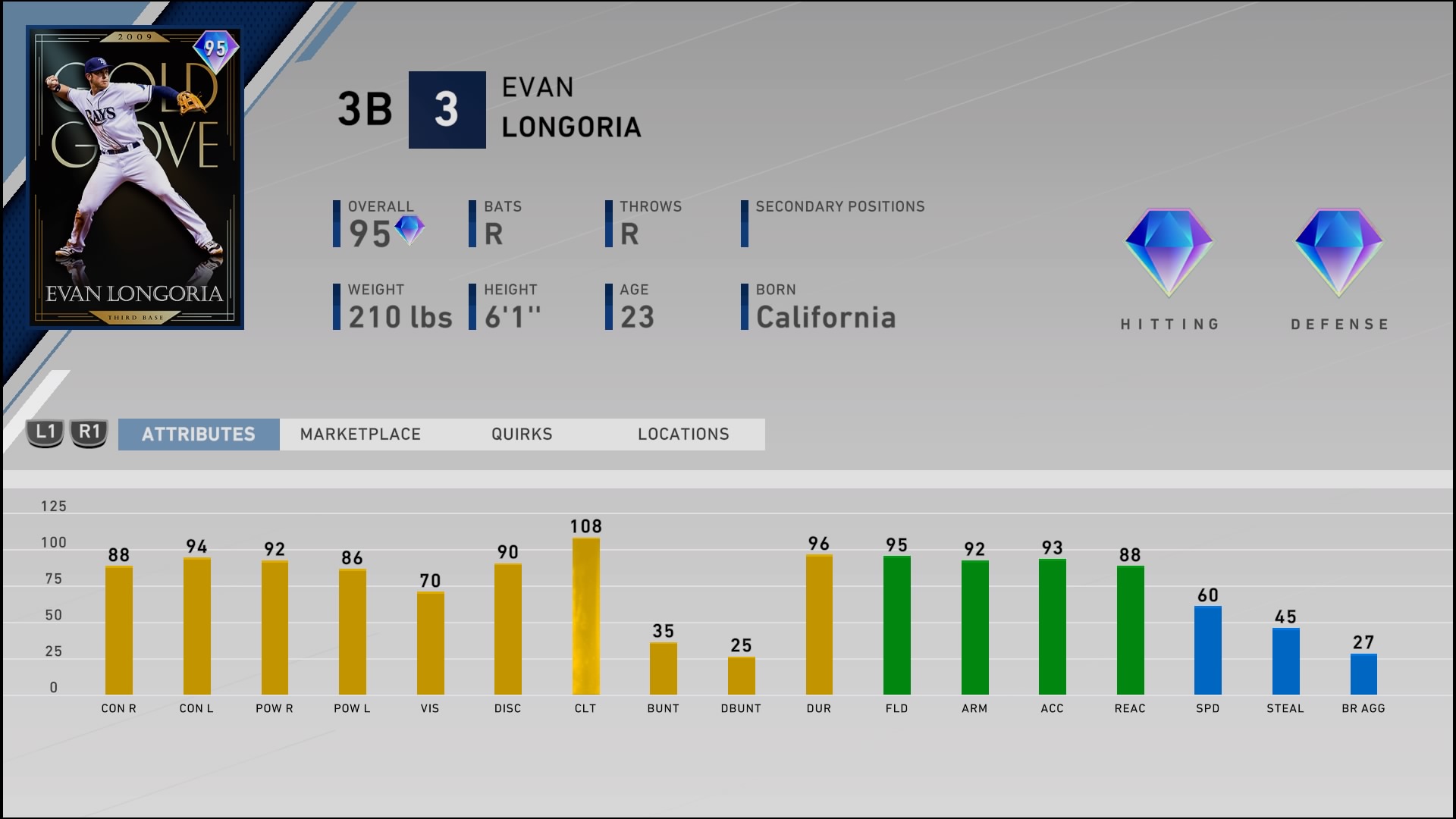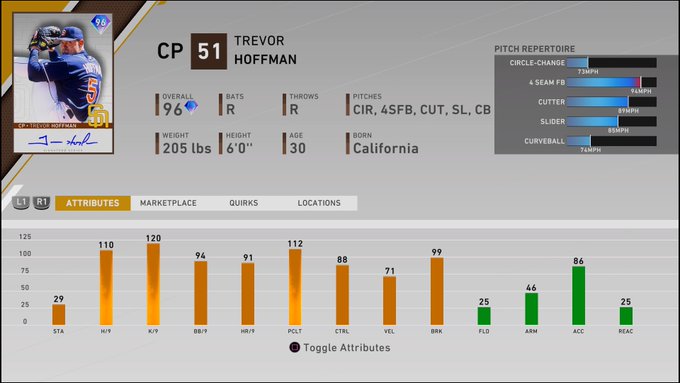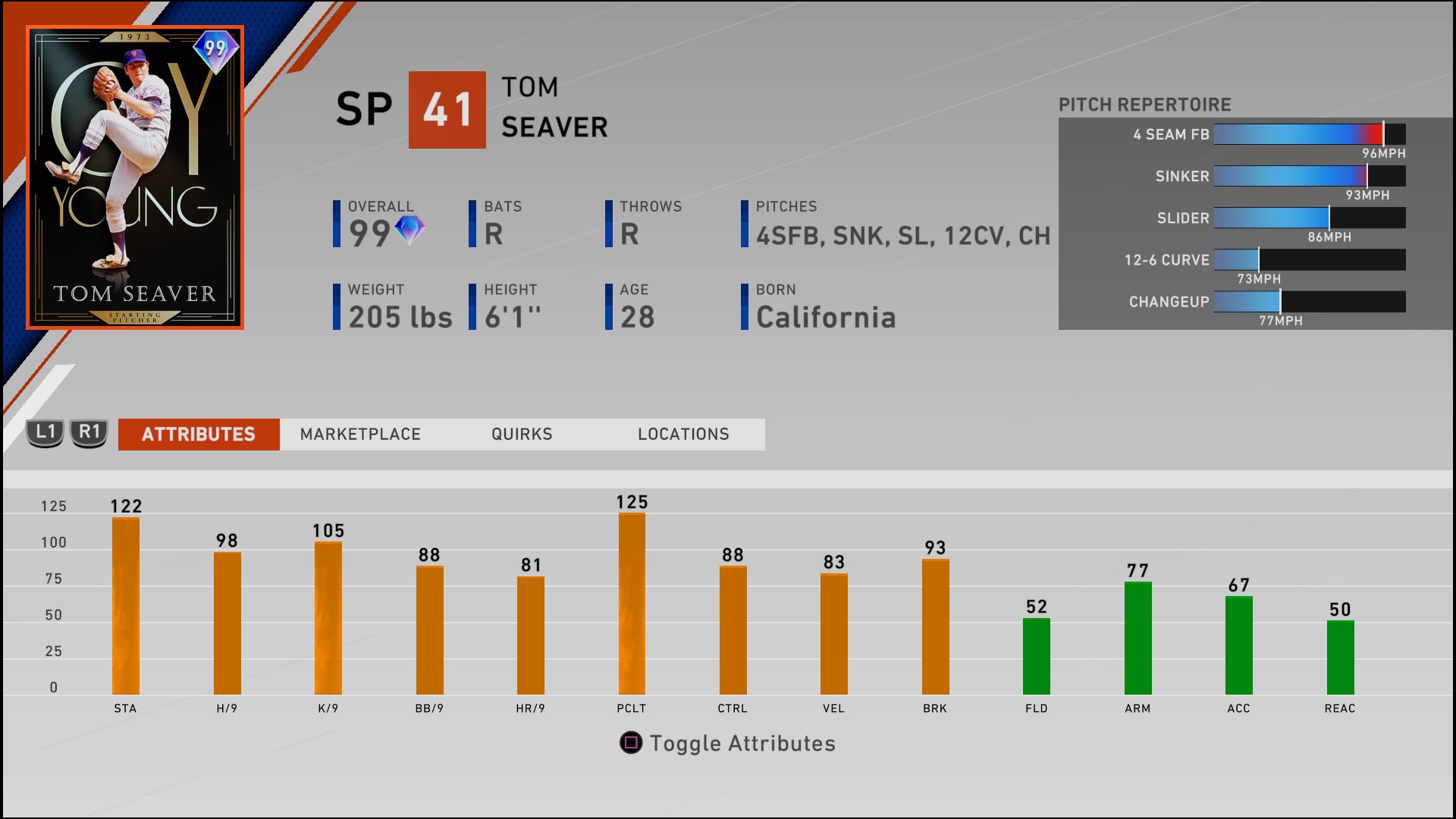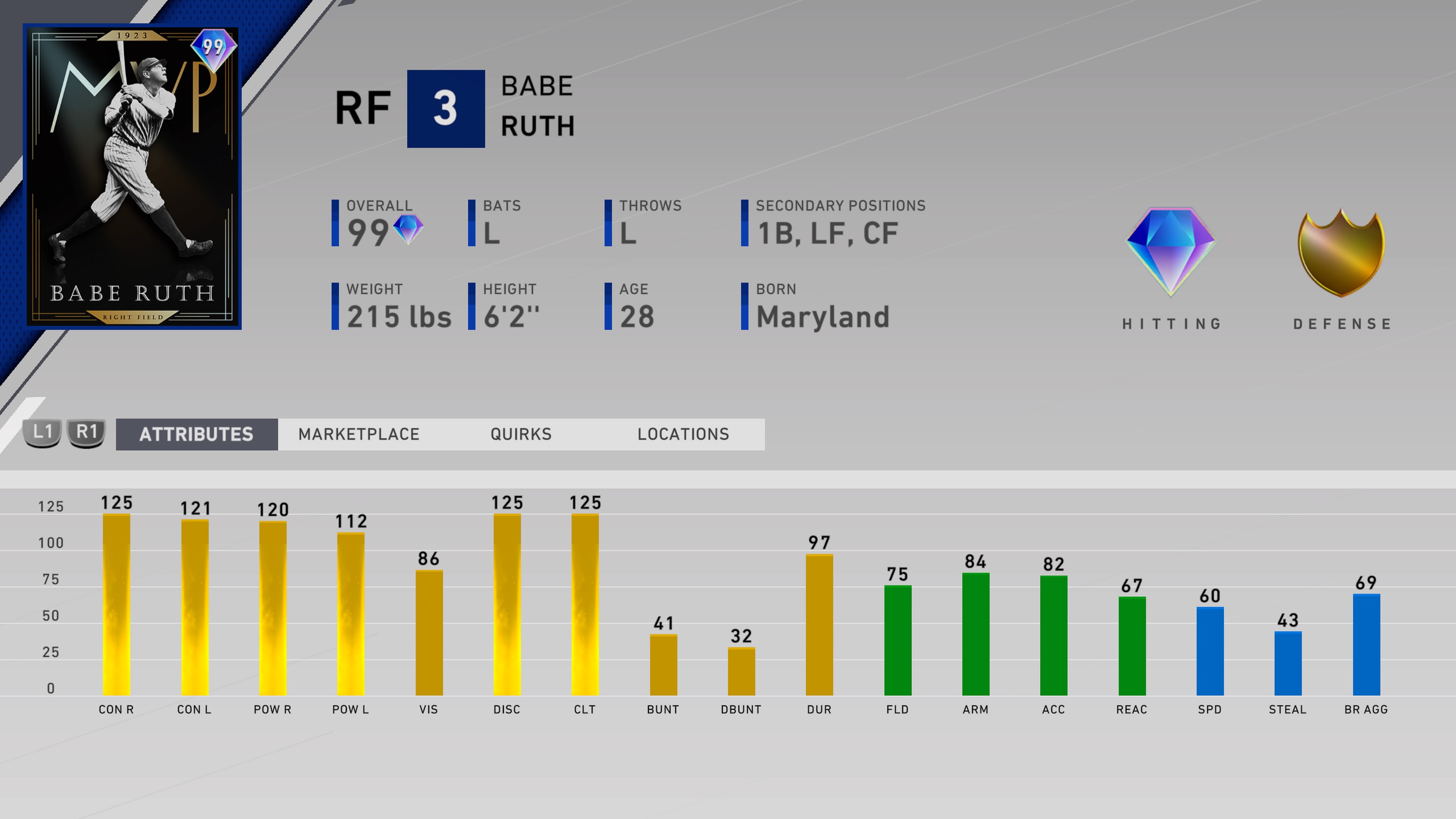 TOPPS NOW
New Topps Now cards and moments are also available. Complete all six of the past week's moments to earn a Topps Now choice pack, good for two Topps Now players. Today's release includes the following Topps Now cards:
97 overall Shane Bieber, Indians SP
95 overall Travis D'Arnaud, Braves C
95 overall Mike Yastrzemski, Giants LF
94 overall Edwin Rios, Dodgers 1B
93 overall Tyler Alexander, Tigers RP
BEACH BALL PACKS
Beach Ball packs are live in the pack shop now. The packs are 40,000 stubs each and there is a per person limit of two. There is a 1:4 chance of pulling the rare tier, while each pack guarantees the base tier. The six cards currently in Beach Ball packs are below.
Base: Eric Gagne, 98 overall, Awards Series Cy Young, Dodgers CP
Base: Kenny Lofton, 98 overall, Signature Series, Indians CF
Base: Jorge Posada, 96 overall, Signature Series, Yankees C
Rare: Luis Robert, 99 overall, Future Stars, White Sox CF
Rare: Nolan Ryan, 99 overall, Signature Series, Angels SP
Rare: Rogers Hornsby, 99 overall, Awards Series MVP, Cardinals 2B
HEADLINERS SET 41
Additionally, Headliners Set 41 packs are in the pack shop, featuring a new Awards Series diamond. Silver Slugger Trevor Story (96 overall) is this set's featured player. Check out the ratings and card art below.
💥Headliners Pack – Set 41 featuring @Tstory2 from @rockies

Get MLB The Show 20 Today: https://t.co/IXmdmrijjJ#TheShow20 #WelcomeToTheShow #TheShow #MLBTheShow20 #MLBTheShow pic.twitter.com/sLPMHXE5NF

— MLB The Show (@MLBTheShow) August 7, 2020
Lastly, MLB The Show released a schedule for upcoming content drops, live streams and much more. Here is the full schedule for the upcoming week.
You can read more about all of the new content here.
What do you think of today's roster update and big content drop? Which of the new cards do you need on your team right away? Let us know in the comment section below, and don't forget to subscribe to SGO.
---
Want to talk sports and/or games with the fastest growing community in gaming? Join the conversation by registering at the official Sports Gamers Online Forums, and check out our Twitter and Facebook pages as well as our growing YouTube Channel!