NBA 2K recently announced they will hold the very first international NBA 2K League qualifier in Hong Kong. The NBA 2K League APAC Invitational will happen Saturday, February 2 through Sunday, February 3. The goal of the qualifier is to discover top players from the Asia-Pacific region. Those players will then become eligible to be drafted in the 2019 NBA 2K League Draft.
NBA 2K in Hong Kong
Over the course of the two-day event, 20 players from the region will compete in a double-elimination tournament. Players from throughout the Asia-Pacific region will be in attendance, including the countries of Australia, China, New Zealand and the Philippines.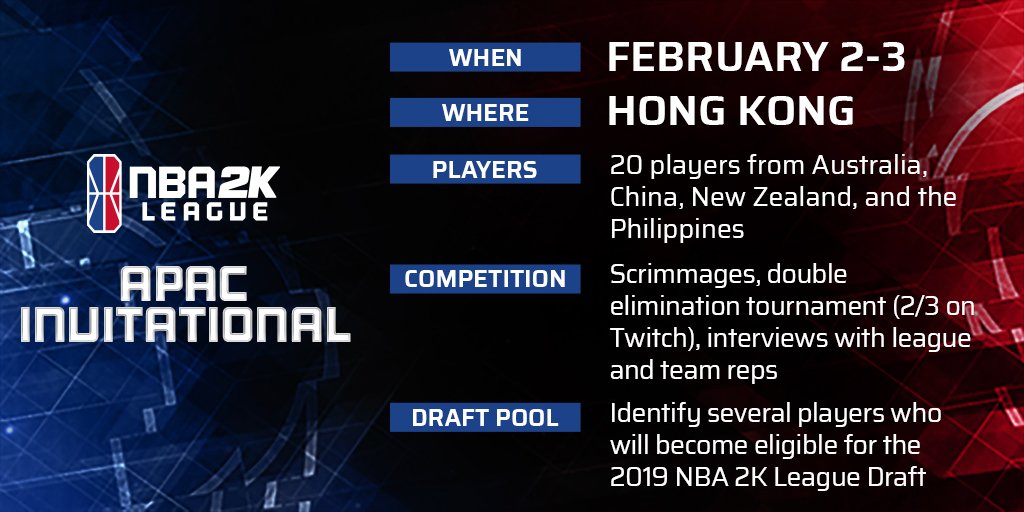 NBA 2K League Managing Director Brendan Donohue said the goal for the NBA 2K League is to become "truly global," meaning that players and teams will not be limited to just the United States. Eventually, Donohue hopes the league can reach all major continents. 
The double-elimination tournament on February 3 will be live-streamed on the NBA 2K League's Twitch channel, according to a press release.
Team managers and other league reps will form a committee to select players from the APAC Invitational to become eligible in the 2019 NBA 2K League Draft. Donohue said, "Nine international players competed in our inaugural season and our hope is that number will grow every year. Hosting our first international qualifying event is an exciting moment for the NBA 2K League and an important step in further diversifying our player pool."
You can get more information about the NBA 2K League APAC Invitational here.
What do you think of the latest patch for NBA 2K19? Did 2K address all of your concerns, or are there still more issues that need patched? Let us know in the comment section below.
---
Want to talk sports and/or games with the fastest growing community in gaming? Join the conversation by registering at the official Sports Gamers Online Forums, and check out our Twitter and Facebook pages as well as our growing YouTube Channel!