Today, 2K Sports released additional details and screenshots for MyCareer mode in NBA 2K20.  Players can get a head start on their MyCareer progress by downloading and playing the NBA 2K20 demo, which is available now on PS4 and Xbox One. NBA 2K20 drops on September 9 for PS4, Xbox One and Nintendo Switch. Here's a complete breakdown of everything we know so far about MyCareer in NBA 2K20.
NBA 2K20 MyCAREER FIRST DETAILS
There are over 100 archetypes and more than 50 badges to choose from when customizing your MyCAREER player. Per 2K, "In the NBA 2K20 Demo, you can try out multiple MyPLAYER configurations to create the player that best fits your play-style, which will be carried over to NBA 2K20 at launch on September 6th."
Here is a preview at what the MyCAREER main menu looks like in NBA 2K20.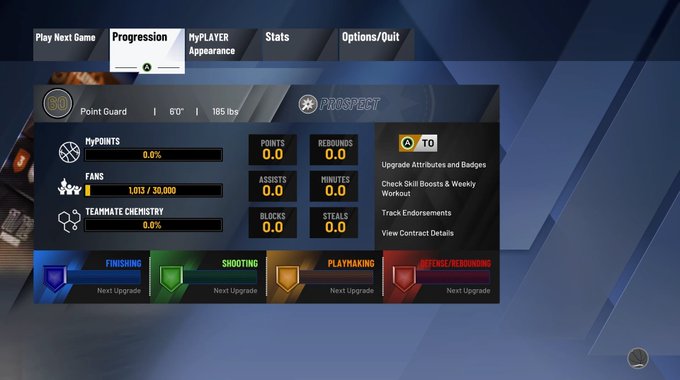 Below is a look at boosts in MyCAREER for 2K20.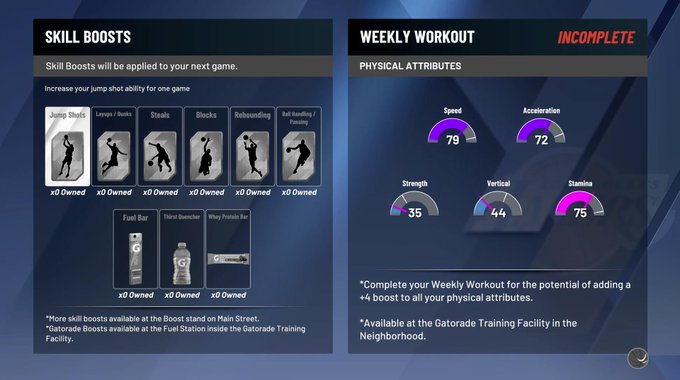 Lastly, here are additional screenshots inside NBA 2K20 MyCAREER mode.
A lot of the screens inside MyCAREER mode are essentially the same with some minor cosmetic changes.
You can check out a variety of NBA 2K20 MyCAREER screenshots here, courtesy of user 'yyy2k' on Reddit.
Are you playing the NBA 2K20 demo? Are you excited for the new MyPLAYER builder? What build have you decided to make your player? Let us know in the comment section below, and don't forget to subscribe to SGO on YouTube.
---
Want to talk sports and/or games with the fastest growing community in gaming? Join the conversation by registering at the official Sports Gamers Online Forums, and check out our Twitter and Facebook pages as well as our growing YouTube Channel!