The fusion of sports and video games has resulted in a seamless integration of two seemingly incompatible worlds. The combination of these worlds has made it possible to create profitable franchises in the gaming industry. These franchises completely dispelled any ideas about the niche concept of sports games. Therefore, it is not surprising that we decided to consider what awaits fans of virtual sports games in 2023.
Before we present our top picks, let's take a moment to explore the present and future of esports sports gaming in general. 
Is 2023 The Year for Sports Video Games?
The short answer is: yes. As of 2023, sports virtual games continue to be one of the most popular and commercially successful franchises in the video game industry. They have a global marketing reach, attracting fans from all over the world. Recently, sports games have become increasingly popular, with many franchises enjoying significant commercial success and critical acclaim.
Why are eSports Popular?
One of the main reasons that esports games are popular is their ability to create an immersive, realistic experience. Players feel like active participants in sports and claim the role of professional player. The best graphics and realistic game mechanics all provide the best experience. Players get an idea of what it means to compete at the highest level in the sport of their choice.
In addition, sports video games are in demand because they go beyond the traditional gaming audience. Esports games attract people from all walks of life. After all, the primary criterion is love for a particular sport. This broad appeal fuels the continued growth and success of the sports video game industry.
Should eSports be Classified as Sports?
The debate about whether esports should be recognized and classified as a sport continues. But many sports game developers have already started organizing esports tournaments for their best players and teams.
The NBA 2K League is a prime example, with their second tournament of the season, The Turn powered by AT&T, being held at the HyperX Esports Arena in Las Vegas' Luxor Hotel & Casino. Despite being known for its slot games and other gambling titles as detailed here, Las Vegas is quickly becoming a prominent destination for global Esports championships as well.
Best Online Sports Games of 2023
Each title addressed below is a worthy competitor as far as sports games are concerned. Although some of these games may have been released earlier, they still hold their own within the scope of 2023. While personal preference plays a role in selecting these titles, we are confident that these five games will appeal to a wide audience.
NBA 2K23
NBA2K is a virtual basketball game that has been a massive success since its first launch in 1999.
The NBA brand has fans worldwide and the popularity of the 2K video game series attests to this. However, the most recent installment, NBA 2K23, received mixed reviews from fans. Players criticized some aspects of game modes and gameplay—for example, the MyTeam mode, where microtransactions are offered.
But even with such reviews, NBA 2K still does not lose ground and remains the most loved basketball game. Fans particularly appreciate its immersiveness, you feel as close as possible to the actual game through the screen.
Those new to NBA 2K23 will find plenty of content, including the latest rosters and updates. For beginners, a complete review of NBA 2K23 is available.
FIFA 23
FIFA 23, a go-to destination for football enthusiasts, is among the most popular video games in the world. EA Sports has continued to deliver fresh content annually, cementing its position as a genre leader. Similar to NBA 2K23, FIFA 23 is not flawless, with criticisms centering on the Ultimate Team mode's overemphasis and monetization practices.
Nevertheless, FIFA 23 has been a solid release, featuring a substantial amount of content, albeit with some grind. Gamers noticed that career mode had received some positive changes, yet room for improvement remains. Importantly, this year's edition introduced a mode based on the FIFA World Cup, among other content.
Madden NFL 23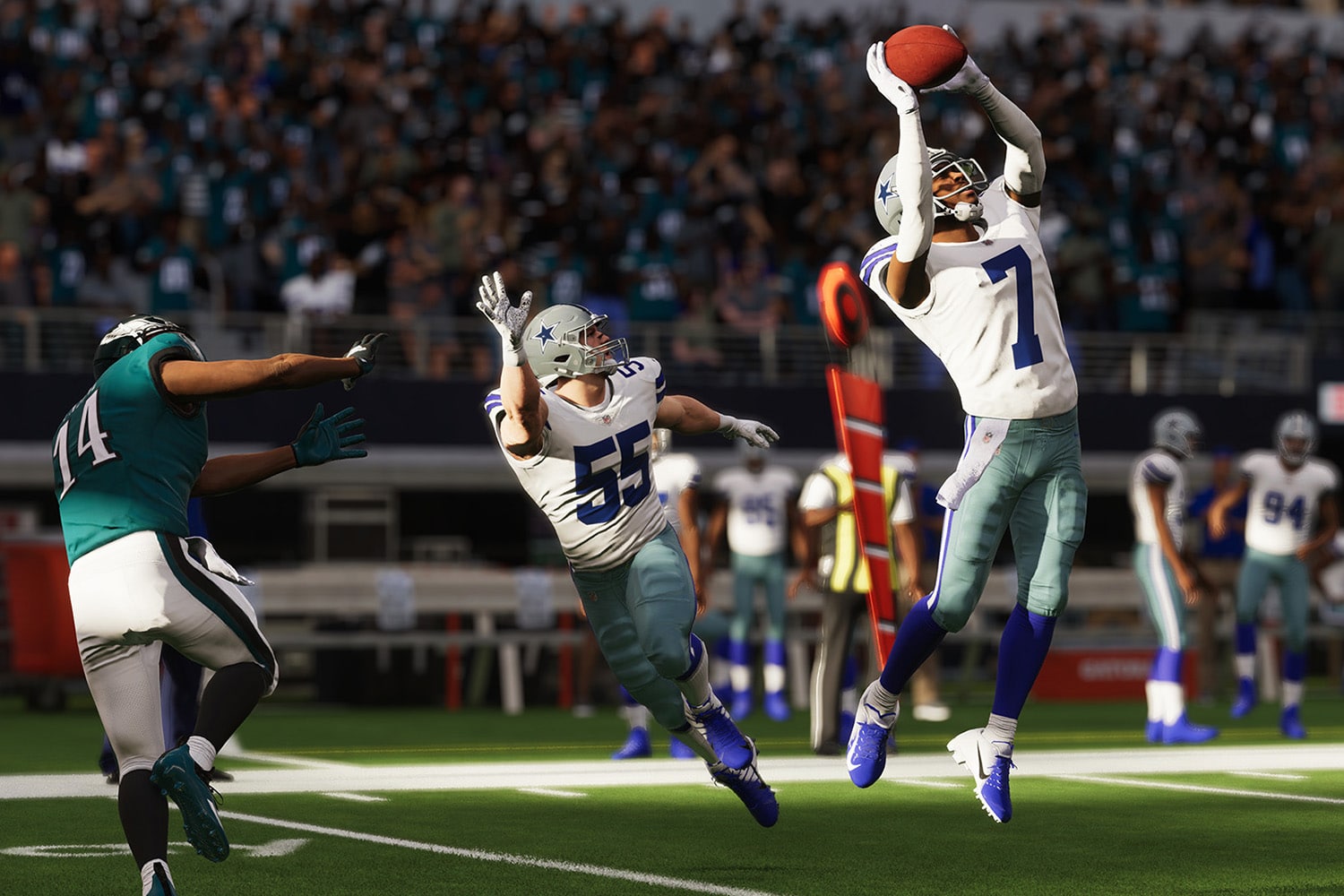 Developed and released by EA Sports, the Madden series is one of the most enduring video game franchises. Originally known as John Madden Football until 1993, the franchise has sold over 130 million copies worldwide as of 2018.
Despite its relatively narrow audience, typically NFL fans in the United States, the franchise gained a massive following when it was rebranded and officially licensed by the NFL in 1993. The Madden titles are known for their detailed strategies, tactics, and plays, which have garnered a dedicated following among professional American football players and coaches. The titles also have an unofficial cash tournament circuit that organizes regular competitions and are credited with introducing the sport to a new generation of fans.
Rocket League 2022-23
Rocket League, a surprise hit in 2015, has garnered significant esports attention despite not being based on a real-life league. The game's thrilling car-based gameplay, fast-paced action, and incredible goals make it a favorite among professional gamers. The Rocket League Championship Series is the ultimate platform to watch the world's best players pull off impressive moves. The prize fund of the last tournament was as much as 1,000,000 US dollars.
Football Manager 2023
Football Manager 2023 stands out from the other sports games on this list. It's the world's most popular management title and lets players run their own football club. This game allows you to become immersed in the real-life challenges and events of management.
The latest release includes new licenses for European club competitions and squad planners, giving players even more control over their teams. While Football Manager 2023 may not be for everyone, it offers endless replayability and a variety of challenges based on the team chosen.