The Madden franchise has been the household NFL video game of choice since its inception back in 1988. The game mechanics have continued to provide players with a realistic representation of American Football and an entertaining game to match. Madden has also provided a platform to simulate virtual NFL matches, which has been surprisingly connected to a new format for people who enjoy betting on sports and entertainment.

How Does Simulation Betting Compare to NFL Betting?
One of the most common trends in NFL betting tends to be people betting on which teams will win specific matches. There is a lot to consider, however, as it's not just about which team has the better players on paper – other factors such as the inactive list and team form are always taken into account. For example, if we look at the NFL week 12 betting odds, the Steelers are favorites to win their game at home against the Ravens with their best odds being -500. These odds, however, aren't simply based on the quality of the players. The odds take into account that the Steelers are currently 10-0, whereas the Ravens have had mixed form with a record of 6-4. There are also various other factors that are used to determine the odds for matches.
These factors are something that Madden has tried to introduce into its simulation mechanics in order to get more realistic outcomes when simulating matches. Key features such as live roster updates to matchday squads and real-world playbook tactics have been included in the latest edition of the franchise – Madden 21. Even subtle features such as the option to alter the weather are aspects that result in a more realistic simulation. This has all led to the growth in popularity of betting on these simulated matches as well as using the simulations to try and predict real-life outcomes.
📈 Week 11 Ratings Update is live‼️

Check the ratings of your favorite players 👉 https://t.co/sgpejxhcnT #Madden21 pic.twitter.com/Xp8CKEwF6G

— Madden NFL 23 (@EAMaddenNFL) November 25, 2020
Fantasy Football Projections
Fantasy Football has been a source of entertainment for Americans since its creation in 1962. However, with the introduction of the internet, fantasy sports websites started to boom in the late '90s and have continued to grow in popularity across the world. There are now thousands of books, websites and apps dedicated to helping people predict the most effective ways to play fantasy football.
Madden simulations are another tool that is being used by some fantasy football players to try and predict which players might be the best picks for their teams. The feature can be used to simulate a match in detail or to simulate a number of matches to try and get an overview of potential stat projections. Of course, these simulations can't be used as hard evidence in regards to what the actual future performance stats of players will look like, but they are able to give some indication to how players could potentially perform.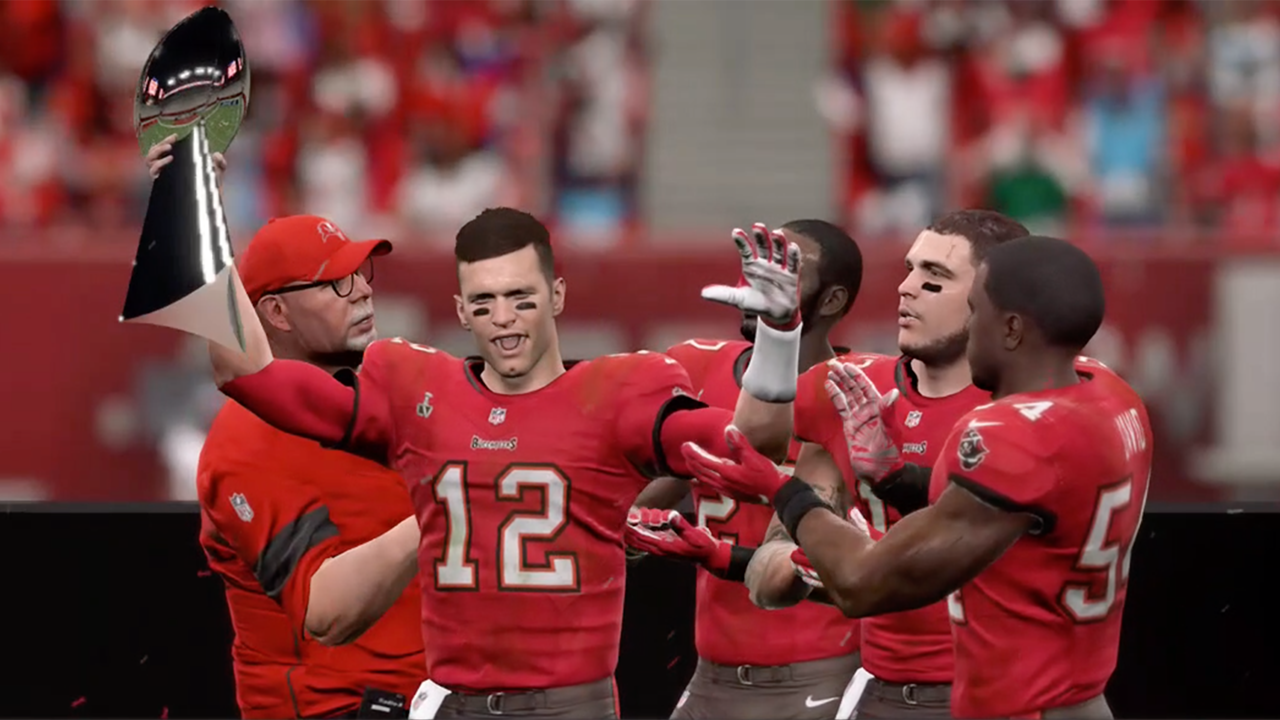 Madden has already started to gain popularity in the eSports scene, which has its own growing betting market. The simulated games have been used as both a source of betting and as a tool to predict real-life outcomes through the medium of fantasy football. This shows how the franchise has developed and adapted from being just a simple video game.