The Madden Bowl is the pinnacle of competitive play for Madden NFL 20. This weekend, the playoffs and finals will conclude in what's sure to be a thrilling finale. The 12 remaining competitors will compete online to hopefully be crowned the overall Madden NFL 20 Champion and take home $65,000. The overall prize pool is over $220,000. Here is a complete preview of the Madden 20 Bowl.
MADDEN 20 BOWL
Below is a complete list of all of the Madden Bowl finalists and the tournament bracket.
GROUP A 
1) Joke
8) Boogz (eliminated)
9) Volterax
16) Pavan
GROUP B
4) Young Kiv
5) Serious Moe (eliminated)
12) Drini
13) Millz
GROUP C
3) Noah
6) Cleff
11) Lil Man
14) Schemin (eliminated)
GROUP D
2) Henry
7) Wesley
10) Rage (eliminated)
15) DCroft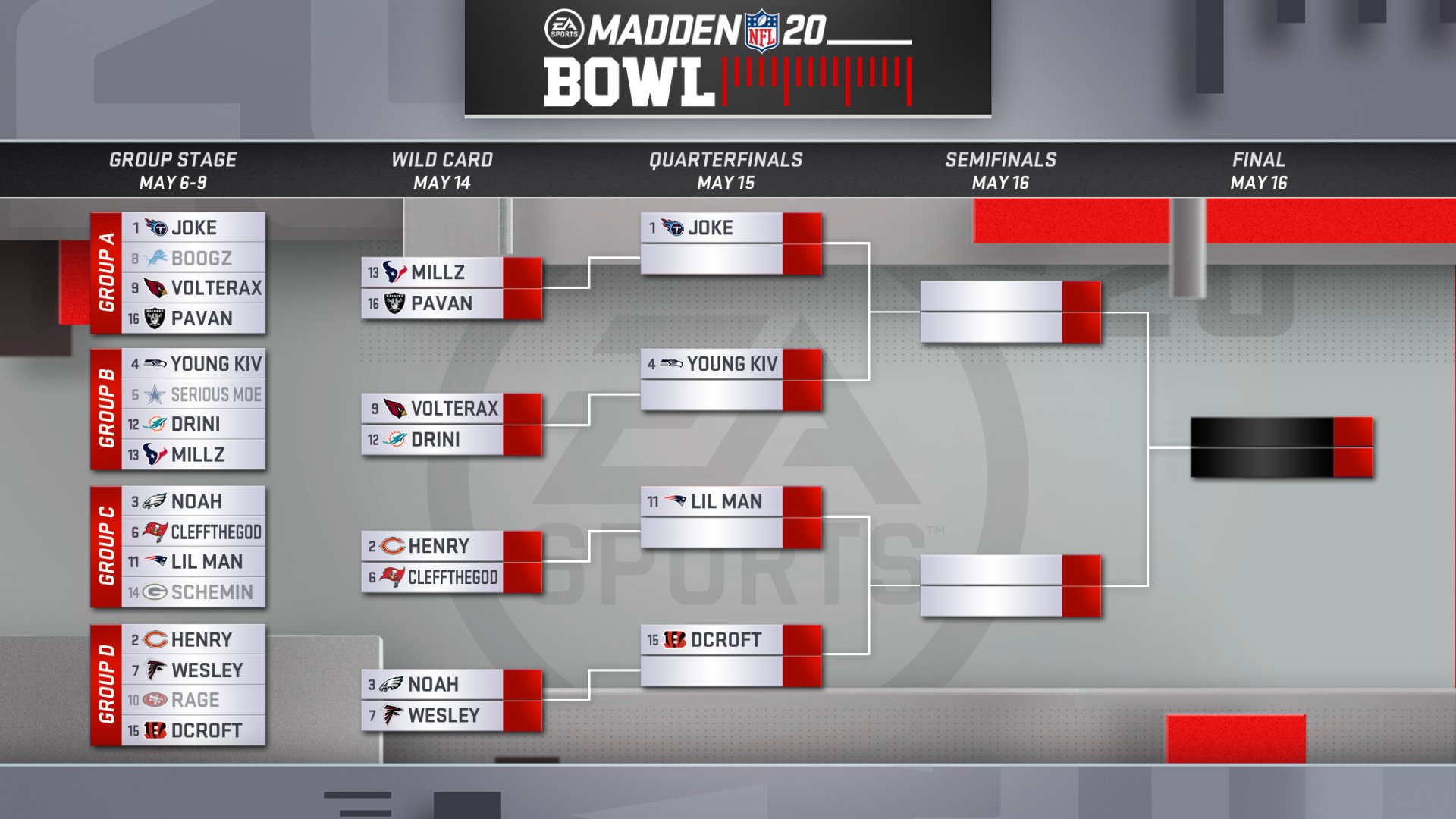 HOW AND WHERE TO WATCH
The tournament will be live a 5pm ET today and will continue through May 16. ESPN2, Twitch and YouTube will both be broadcasting, giving fans multiple ways to watch. By linking your Twitch account to your EA Sports account, you can earn free Madden Twitch Drop packs by watching the Club Championship. Below is a breakdown of the schedule for the tournament.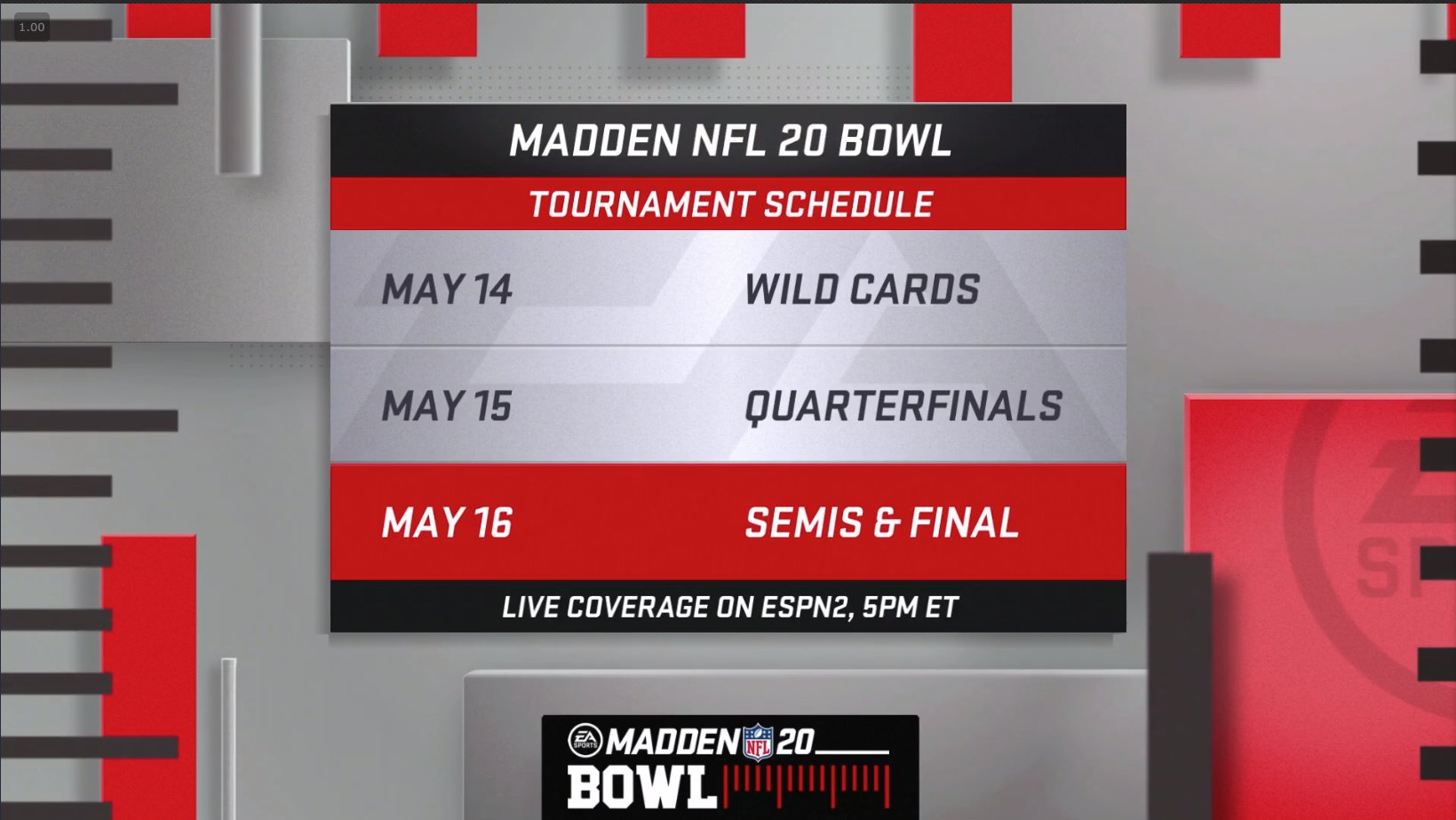 Each of the 16 finalists have already earned a minimum of $5,000 each. The overall Bowl Champion will take home $65,000, and the runner up will receive $25,000. A full breakdown of the payouts is below.
You can read more about the Madden 20 Bowl here.
What did you think of the Madden 20 Bowl bracket? Who are you picking to win the whole tournament? Will you be watching this weekend? Let us know in the comment section below, and don't forget to subscribe to SGO.
---
Want to talk sports and/or games with the fastest growing community in gaming? Join the conversation by registering at the official Sports Gamers Online Forums, and check out our Twitter and Facebook pages as well as our growing YouTube Channel!