EA Sports recently released another edition of Gridiron Notes for Madden NFL 20. Today's entry covers the player archetype system EA has implemented for this year's game. Madden 20 is available now on PS4, Xbox One and PC. Here is a complete breakdown of today's Gridiron Notes.
ARCHETYPES IN MADDEN 20
Each player in Madden Ultimate Team (MUT) has been assigned a specific archetype based on the position and style of play. Each position has a variety of different archetypes. Each MUT player has a small symbol in the upper left corner of the card. In the example below, you can see the symbol highlighted on a Patrick Mahomes MUT Superstars card.

Archetypes are critical in Madden 20 because they impact which ratings matter for that player and determine the different abilities that can be equipped on the card. "For example, the speed rating will factor more into a Scrambler QB's OVR than it would for a Field General," according to EA.
OFFENSIVE ARCHETYPES
In total, there are 17 different offensive player archetypes spread across five position groups. Below is a summary of offensive archetypes in Madden 20.
QB: Improviser, Field General, Scrambler, Strong Arm
RB: Elusive, Power, Receiving
WR: Route Runner, Slot, Physical Threat, Deep Threat
TE: Possession, Blocking, Vertical Threat
OL: Power, Agile, Pass Protector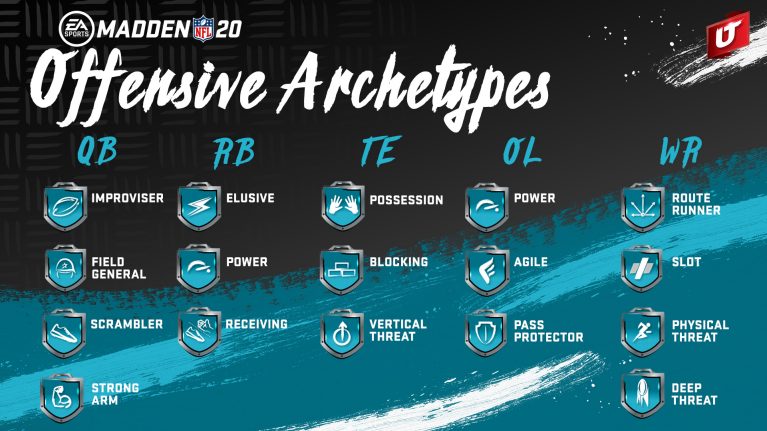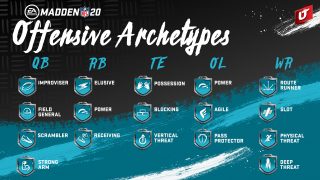 DEFENSIVE ARCHETYPES
Subsequently, there are 16 different defensive player archetypes spread across five position groups. Below is a summary of defensive archetypes.
DL: Run Stopper, Power Rusher, Speed Rusher
OLB: Run Stopper, Power Rusher, Pass Coverage, Speed Rusher
MLB: Field General, Run Stopper, Pass Coverage
CB: Man-to-Man, Slot, Zone Coverage
S: Hybrid, Run Support, Zone Coverage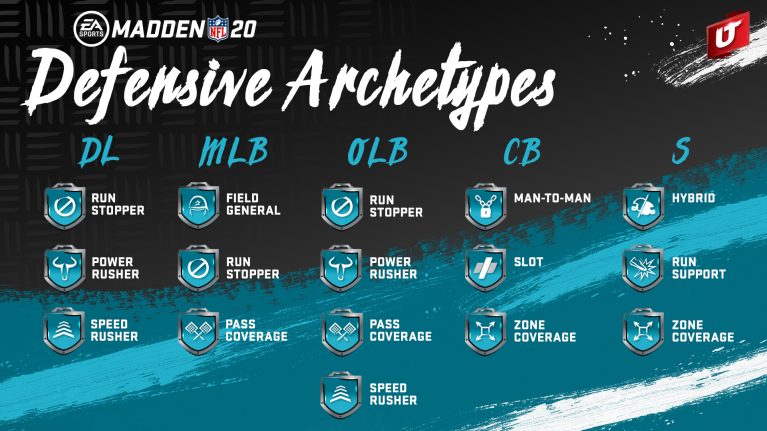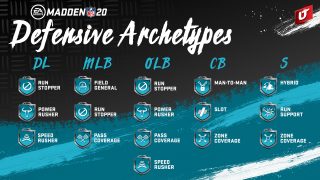 You can read more about the Madden NFL 20 gridiron notes here.
How are you enjoying Madden NFL 20? Do you like the brand new archetypes system in this year's Madden? Which archetypes are the best for each position? Let us know in the comment section below, and don't forget to subscribe to SGO on YouTube.
---
Want to talk sports and/or games with the fastest growing community in gaming? Join the conversation by registering at the official Sports Gamers Online Forums, and check out our Twitter and Facebook pages as well as our growing YouTube Channel!