Today, EA Sports revealed the complete "99 Club" for Madden NFL 20. Each of the last four days, EA revealed one member of the club in Madden 20, which will be available on PS4, Xbox One and PC on August 2.
The four members of the Madden NFL 20 99 Club are: Los Angeles Rams defensive tackle Aaron Donald, Seattle Seahawks middle linebacker Bobby Wagner, Chicago Bears defensive end Khalil Mack and Houston Texans wide receiver DeAndre Hopkins. Here's an individual breakdown of each of the four members.
AARON DONALD | LOS ANGELES RAMS | DT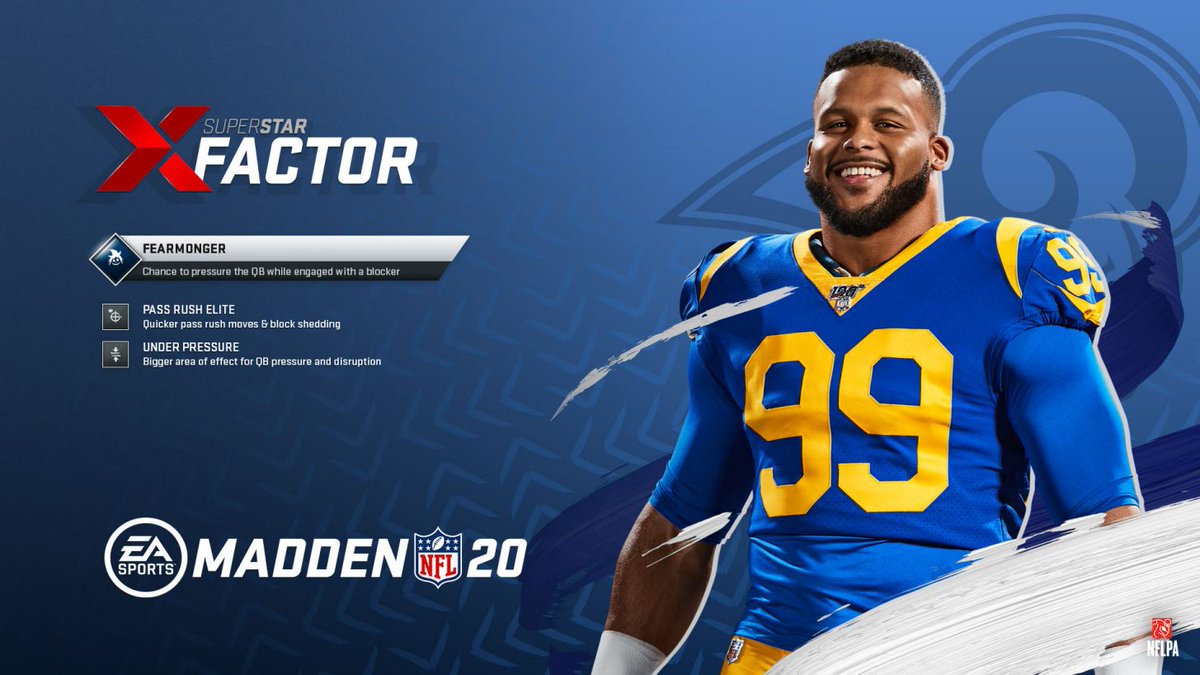 Aaron Donald has now been a 99 overall for three straight versions of Madden, and looks poised to challenge Peyton Manning's record of six straight years (Madden 06-Madden 11). While there are three other 99 overall players this year, Donald is the clearly the best. Per EA, here are a handful of his best individual attributes:
99 Strength – Best in Madden 20
99 Power Moves – Best in Madden 20
98 Pursuit – Best in Madden 20
97 Block Shedding – Second-best in Madden 20
96 Finesse Moves – Second-best in Madden 20
Just as he is in real life, Aaron Donald is a game-wrecking force in the middle of the line of scrimmage on every single play. Beware this man on Madden 20.
BOBBY WAGNER | SEATTLE SEAHAWKS | MLB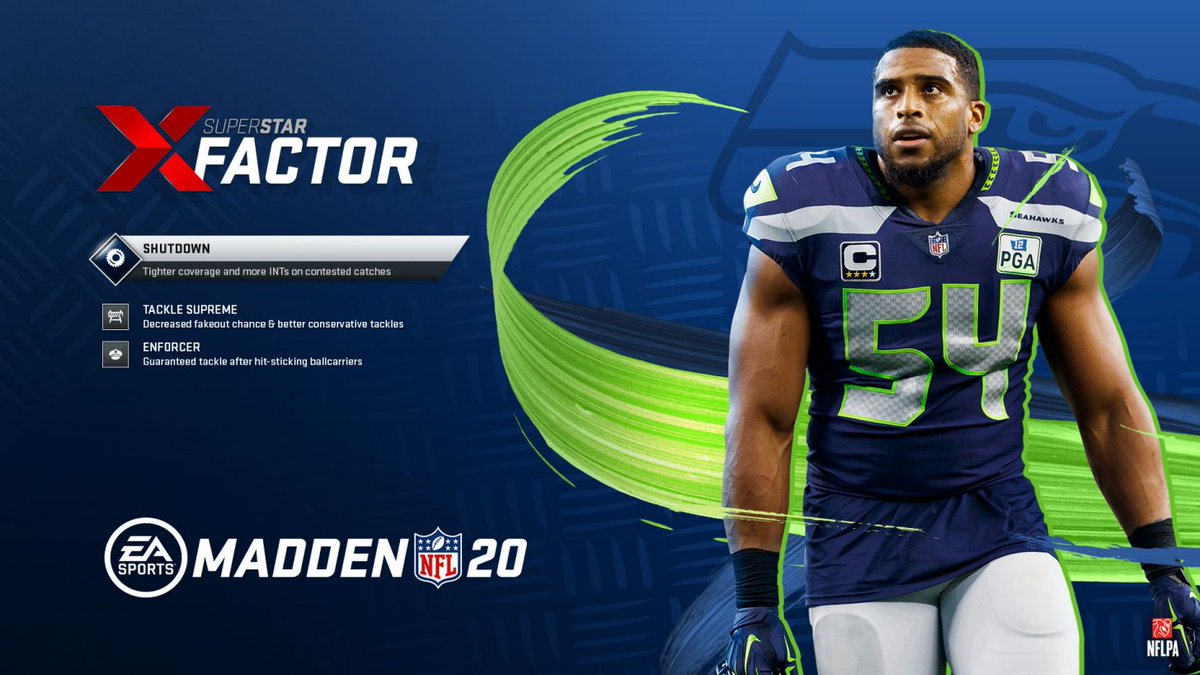 Wagner is a first-time member of the 99 Club, but has long been an elite linebacker in the game. He boasts individual attributes of 99 tackle, 99 pursuit and 98 hit power, all of which are the highest for any player in Madden NFL 20.
Wagner unseats Carolina Panthers' linebacker Luke Kuechly, who reached the 99 overall mark twice (Madden 17 and Madden 19), as the best linebacker in the game. Wagner's elite coverage skills mixed with dominance against the run made him an easy choice for the 99 Club.
KHALIL MACK | CHICAGO BEARS | DE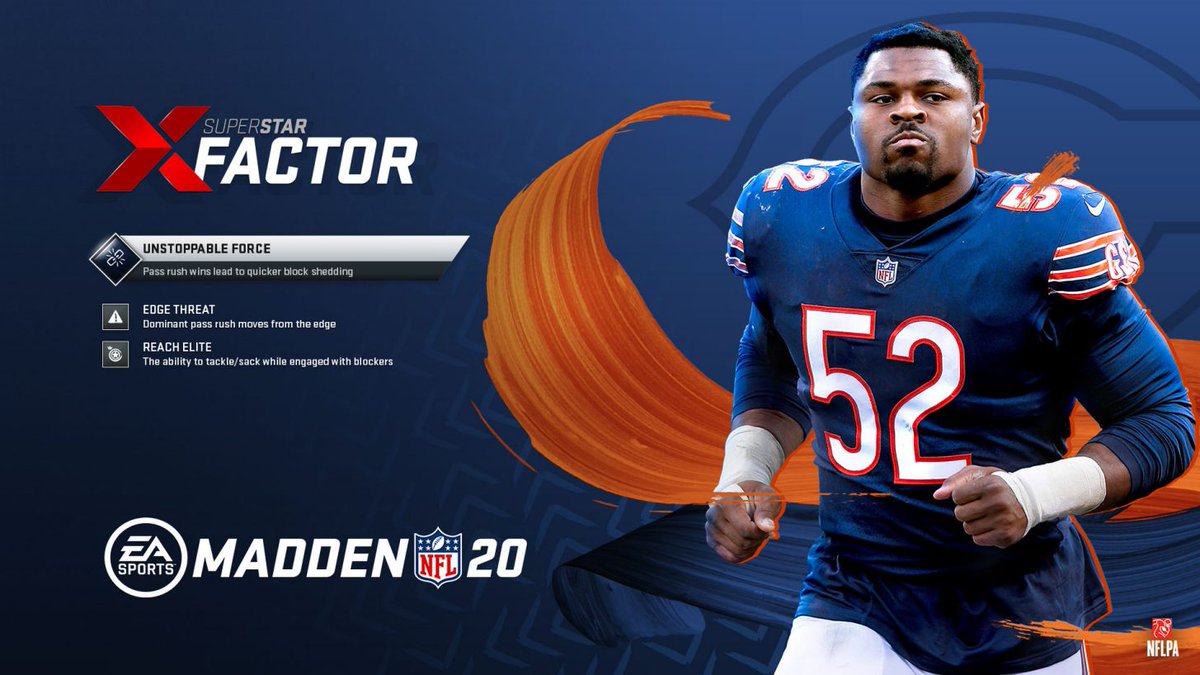 Surprisingly, Khalil Mack is also making his 99 Club debut. Compared to the rest of the club, Mack doesn't have as dominant ratings, but figures to be more of an all-around beast considering the perfect overall rating.
Mack features individual ratings like 97 power moves, 95 pursuit, 94 tackle and 94 jumping. He will be a handful for any offensive tackle in this year's Madden.
DEANDRE HOPKINS | HOUSTON TEXANS | WR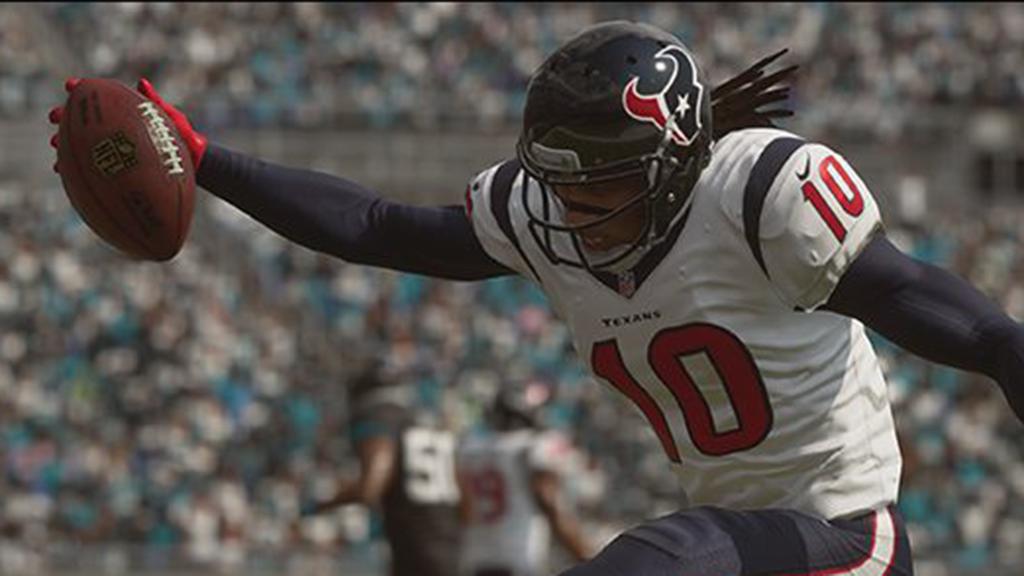 Hopkins has officially taken the throne as the best wideout in Madden. Antonio Brown (Madden 19) and Hopkins are the only wide receivers to start the year at 99 since Calvin Johnson (Madden 13–Madden 15). Per EA, here's a snapshot of Nuk's individual ratings.
99 Catching – Best in Madden 20
99 Jumping – Best in Madden 20
99 Spectacular Catch – Best in Madden 20
99 Catch In Traffic – Best in Madden 20
99 Release – Best in Madden 20
There's nothing else that needs to be said. Hopkins is unstoppable in Madden 20.
You can see the entire player ratings database for Madden NFL 20 here.
What do you think about the four member of "The 99 Club" in Madden NFL 20? Who do you think was left out? Who should be replaced? Let us know in the comment section below, and don't forget to subscribe to SGO on YouTube.
---
Want to talk sports and/or games with the fastest growing community in gaming? Join the conversation by registering at the official Sports Gamers Online Forums, and check out our Twitter and Facebook pages as well as our growing YouTube Channel!