Today, EA Sports made it official: Carolina Panthers star running back Christian McCaffrey is now a 99 overall rating in Madden NFL 20. After more than three quarters complete of what's been a dominant 2019 season, McCaffrey has now joined Madden's illustrious 99 Club. He joins the likes of Aaron Donald, Khalil Mack, DeAndre Hopkins, Patrick Mahomes and Bobby Wagner as the only players in this year's game to receive a perfect rating.
RUN CMC JOINS THE 99 CLUB
Social media went wild after hearing the news. Check out this video from the Panthers showing McCaffrey's reaction.
Top 2 and he ain't number 2 💯

Welcome to the #99Club @run__cmc!!! pic.twitter.com/b33VC8GnMf

— Carolina Panthers (@Panthers) November 21, 2019
McCaffrey himself took to Instagram, celebrating the accomplishment and thanking his supporters in the post below.
https://www.instagram.com/p/B5JFVPZBecg/?utm_source=ig_web_button_share_sheet
Madden 20's 99 Club currently sits at four members: Aaron Donald, Patrick Mahomes, DeAndre Hopkins and Christian McCaffrey. Seattle's Bobby Wagner and Chicago's Khalil Mack started the year at 99 overall, but have since been downgraded to 98.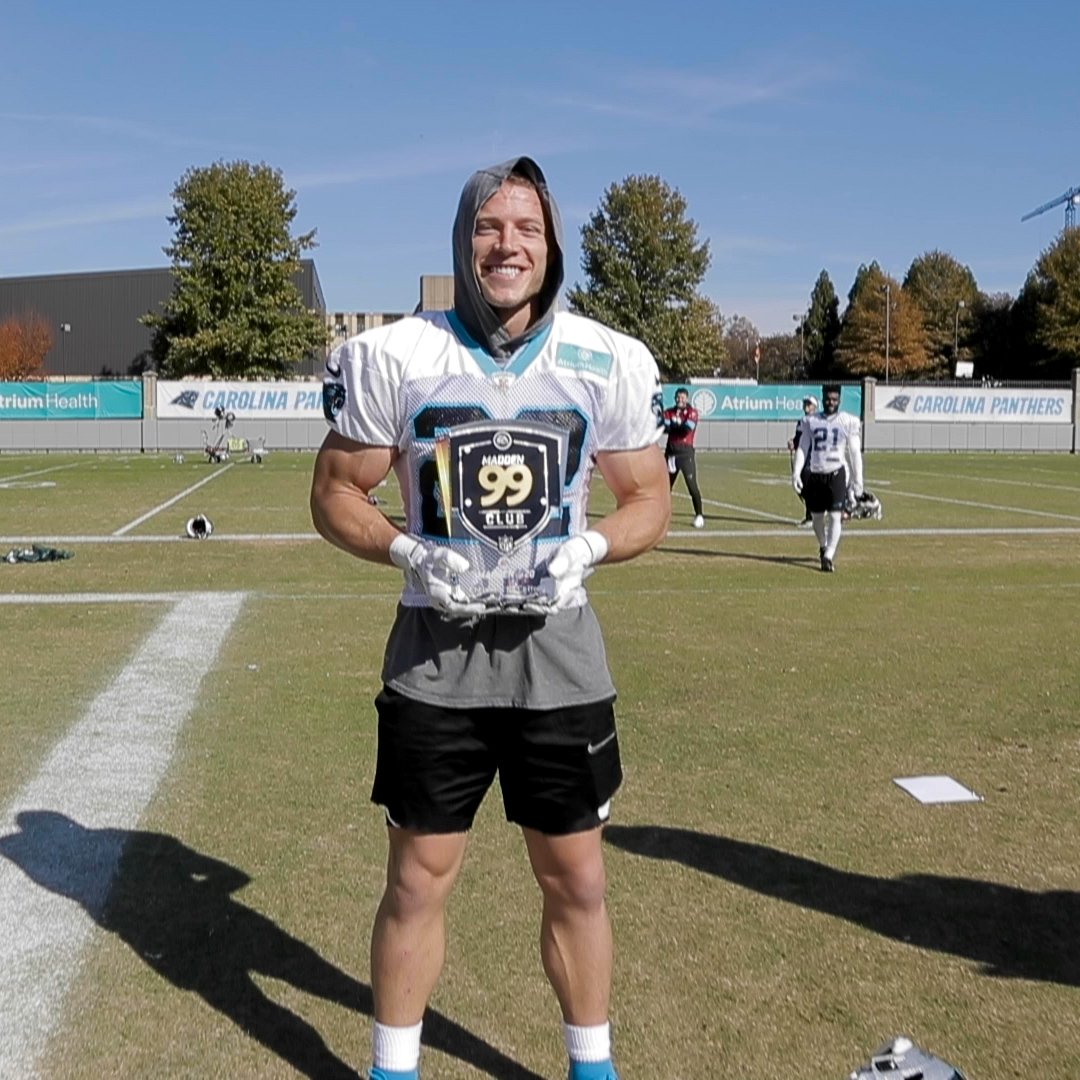 "This means a lot. It's really cool. I played Madden my whole life," McCaffrey said after Thursday's practice. The Panthers take on the Saints in New Orleans on Sunday.
You can check out the full roster update here.
What do you think of this roster update? Did Madden get it right? Do you think Christian McCaffrey deserves to have a perfect rating? What other players are worthy of joining the 99 Club Let us know in the comment section below, and don't forget to subscribe to SGO.
---
Want to talk sports and/or games with the fastest growing community in gaming? Join the conversation by registering at the official Sports Gamers Online Forums, and check out our Twitter and Facebook pages as well as our growing YouTube Channel!