NHL 19 is set to drop on September 14 for Xbox One and PS4. As the anticipation continues to build following a successful beta, EA Sports is releasing the top 50 rated players in the upcoming installment of the NHL series. Let's take a look at numbers 50 through 41.
50. Jonathan Toews, C, Chicago Blackhawks – 87 OVR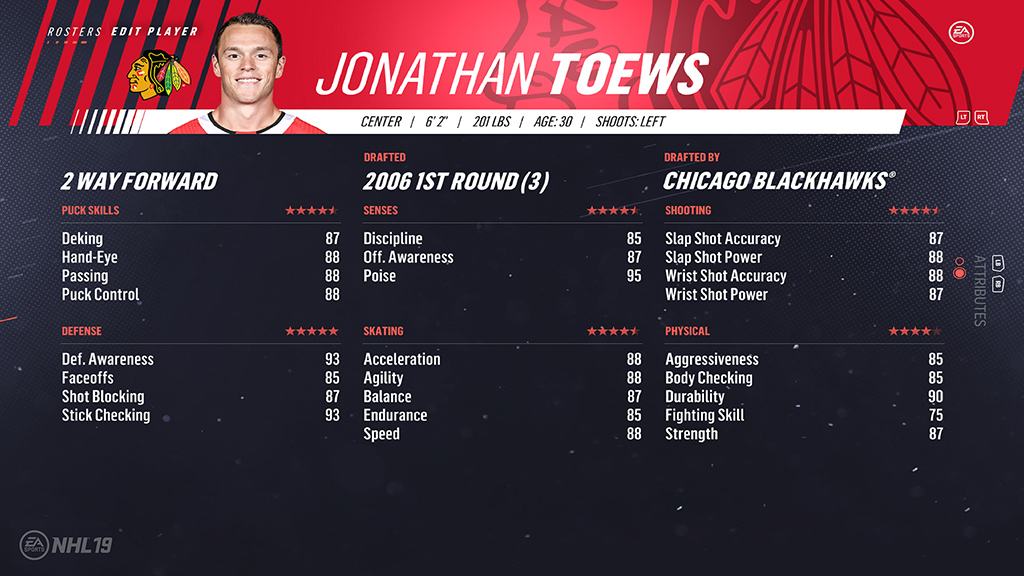 Jonathan Toews coming in at #50 says quite a bit about how EA Sports rated players in NHL 19. Typically, NHL ratings are pretty modest, with even the top superstars like Sidney Crosby or Alex Ovechkin only winding up in the low 90's. Toews is solid across the board, and remains a true two-way center. His ratings reflect that, as he appears to have no weaknesses in NHL 19.
49. Frederick Andersen, G, Toronto Maple Leafs – 88 OVR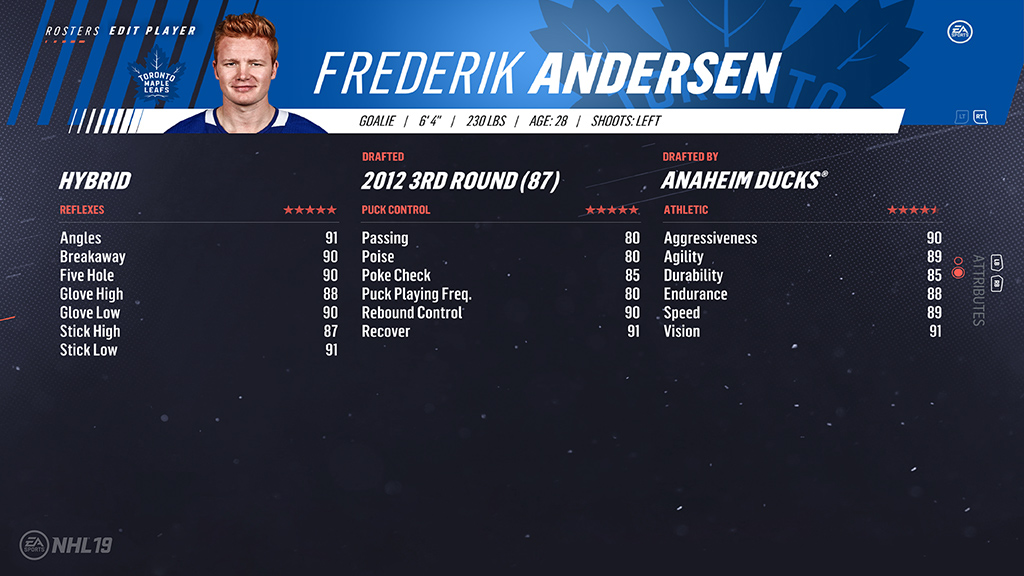 Freddy Andersen has steadily improved his game since arriving in the NHL, and he cracks the top 50 rated players for the first time ever in NHL 19. Even with the huge signing of John Tavares, the Leafs' title chances will ride along the pads of Andersen.
Are you excited for the NHL 19? Did EA get these ratings right? Let us know in the comment section below, and don't forget to subscribe to Sports Gamers Online.
---
Want to talk sports and/or games with the fastest growing community in gaming? Join the conversation by registering at the official Sports Gamers Online Forums, and check out our Twitter and Facebook pages as well as our growing YouTube Channel!