NHL 20 is set to drop on September 13 for Xbox One and PS4. As the anticipation continues to build following the NHL 20 open beta, EA Sports is releasing the top 50 rated players in the upcoming installment of the NHL series.
This weekend, we covered numbers 20-11. Now, here's a look at the top ten.
NHL 20 TOP 50 PLAYERS COUNTDOWN
10. Carey Price, G, Montreal Canadiens – 91 OVR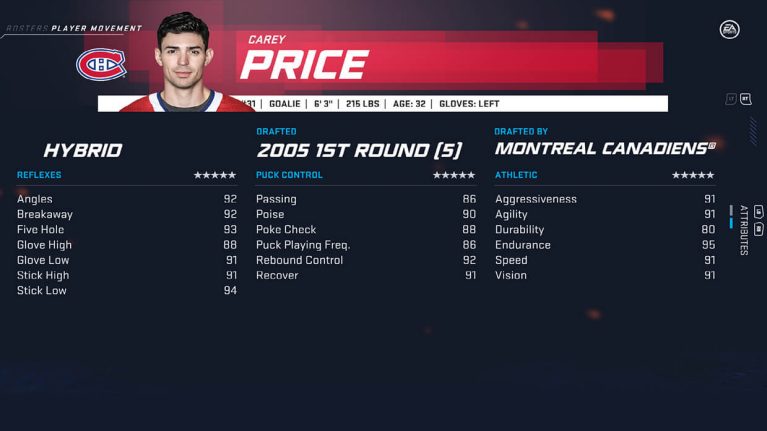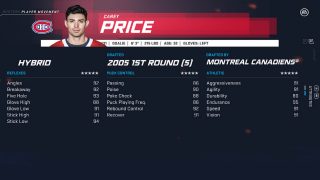 Carey Price has long been an elite goaltender in the NHL. His ideal size and athleticism, paired with dominant attributes against low shots (94 stick low, 93 five hole, 91 glove low) make him even tougher to score on in NHL 20.
9. Andrei Vasilevskiy, G, Tampa Bay Lightning – 91 OVR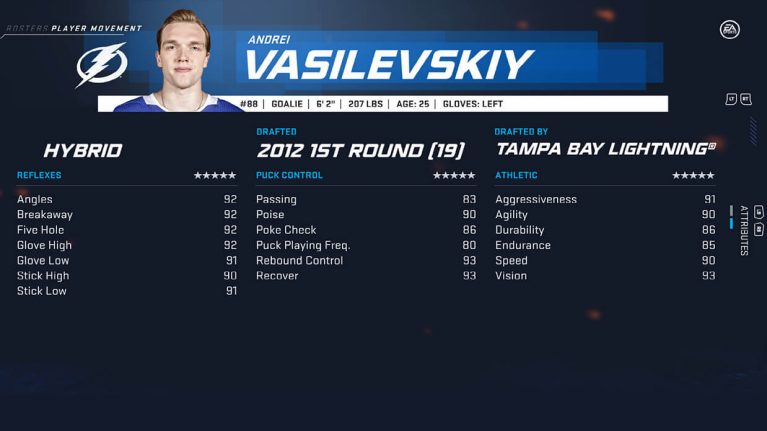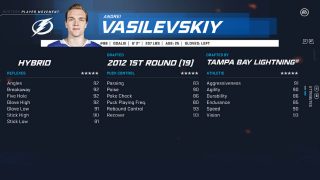 Andrei Vasilevskiy is the best young goalie in the game, and his #9 ranking in NHL proves it. Just 25 years old, he gives the Lightning a Cup chance every season.
8. Drew Doughty, D, Los Angeles Kings – 91 OVR

Drew Doughty has the offensive skills of a forward. With a competent faceoff rating, he could feasibly play center in NHL 20. Doughty boasts the best passing (94) of any defenseman in this year's game.
7. Victor Hedman, D, Tampa Bay Lightning – 91 OVR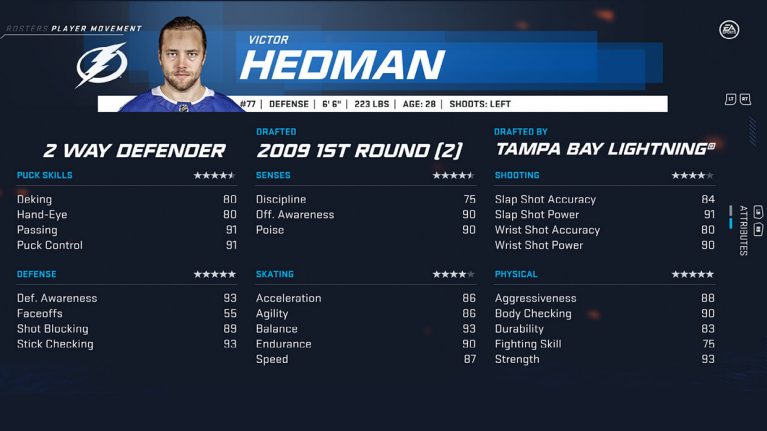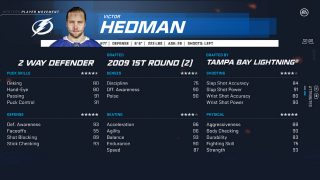 Victor Hedman is perhaps the most intimidating defenseman in hockey. At a towering 6'6″ and 223 pounds and 93 strength, Hedman is a force to be reckoned with.
6. Patrick Kane, RW, Chicago Blackhawks – 91 OVR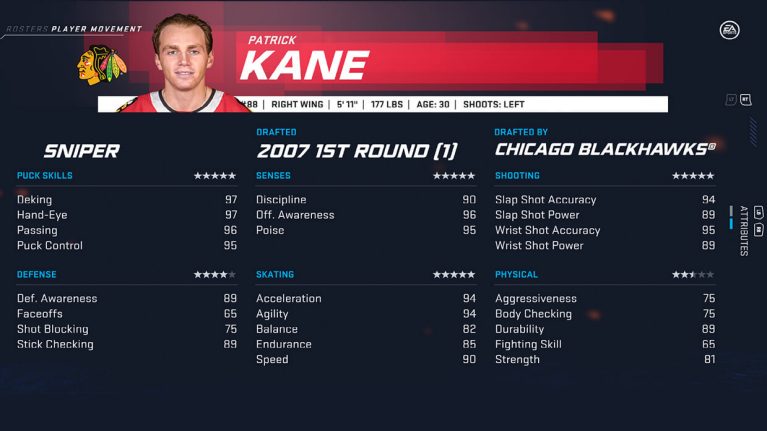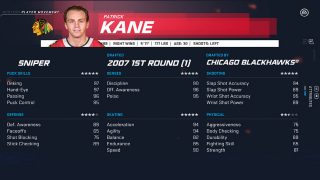 Patrick Kane is still a top forward in the game despite the Blackhawks' struggles in recent years. Kane's 97 deking attribute is the highest for any player in NHL 20.
5. Nathan Mackinnon, C, Colorado Avalanche – 92 OVR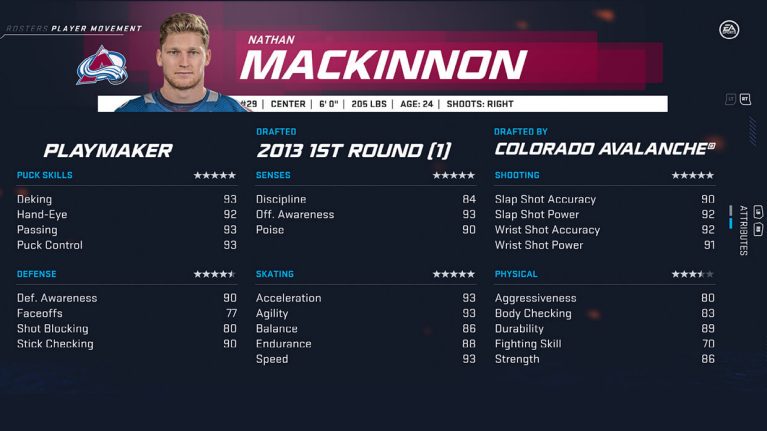 Nathan Mackinnon is alarmingly fast, and his 93 speed attribute doesn't tell the whole story. Mackinnon checks in for the Avalanche at 92 overall and #5 on the countdown.
4. Alex Ovechkin, LW, Washington Capitals – 92 OVR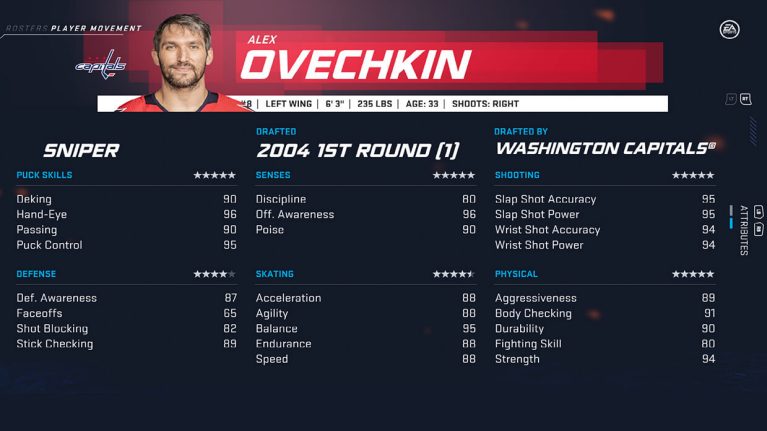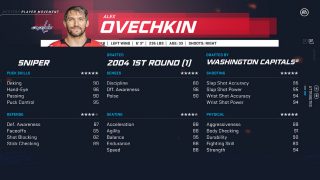 Alex Ovechkin is still the best sniper in the NHL, and his ratings in NHL 20 reflect that. With all four shooting attributes 94 or better, the Washington captain is the best shooter on the game.
3. Nikita Kucherov, RW, Tampa Bay Lightning – 92 OVR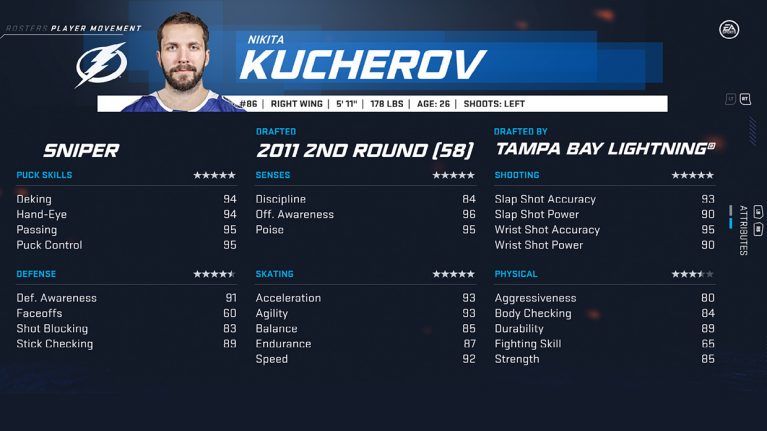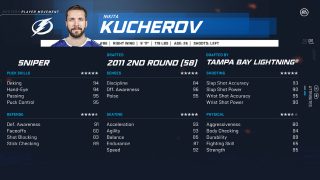 Nikita Kucherov headlines the game's best roster, as the Lightning have three top 10 players and five out of the top 50.
2. Sidney Crosby, C, Pittsburgh Penguins – 93 OVR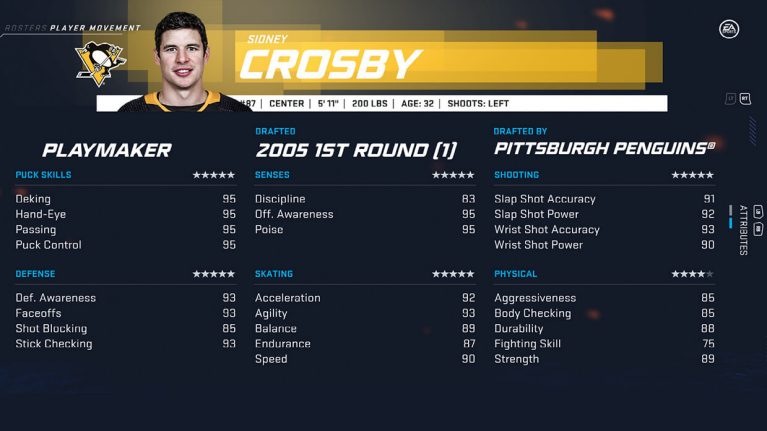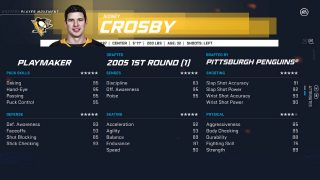 Sidney Crosby is a top five player of all-time, and at age 32, he checks in at #2 on this list for the second straight year. All four of his puck skill attributes are 95, and that's legitimately too low.
1. Connor McDavid, C, Edmonton Oilers – 94 OVR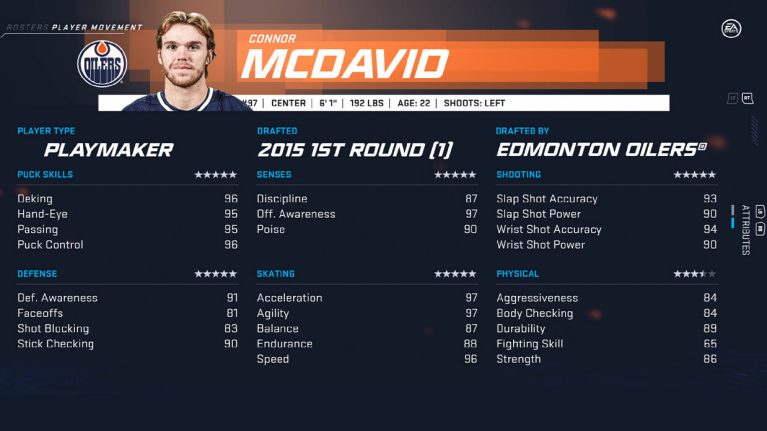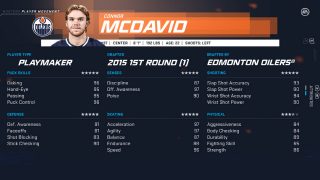 Conor McDavid. What else needs to be said?
Below is a look at the entire NHL 20 Top 50 reveal.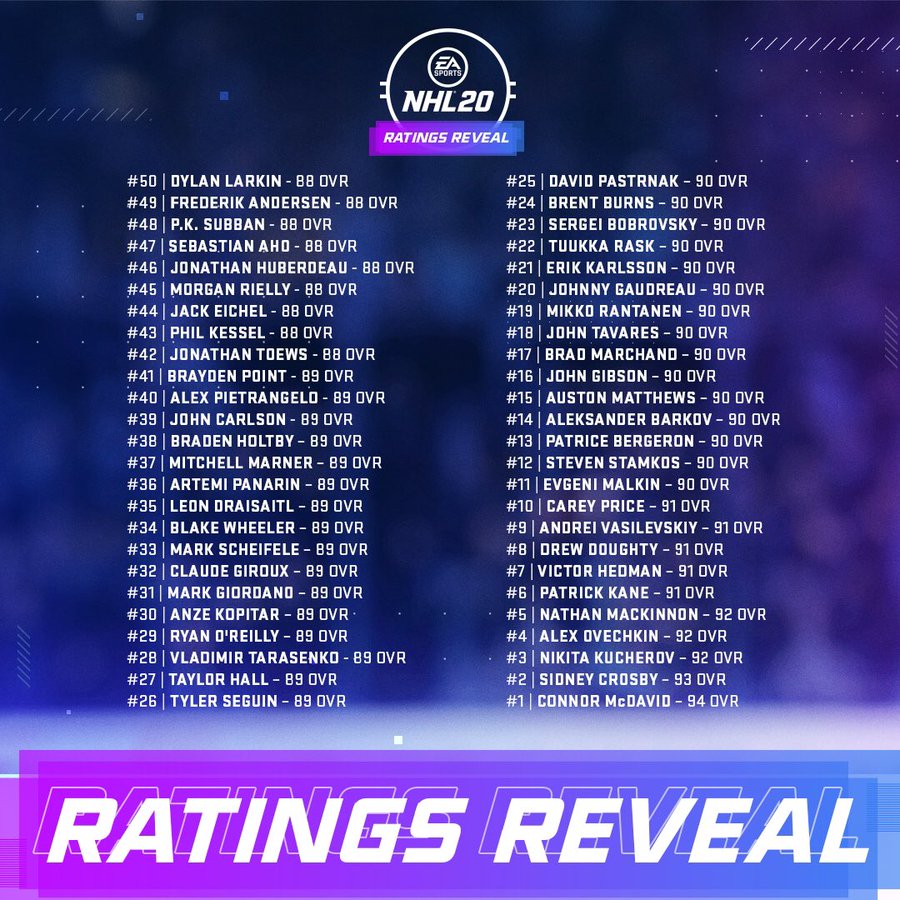 Are you excited for the NHL 20? Did EA get these ratings right? Which teams do you think will be the most heavily used in online play? Let us know in the comment section below, and don't forget to subscribe to Sports Gamers Online.
---
Want to talk sports and/or games with the fastest growing community in gaming? Join the conversation by registering at the official Sports Gamers Online Forums, and check out our Twitter and Facebook pages as well as our growing YouTube Channel!