NHL 20 is set to drop on September 13 for Xbox One and PS4. As the anticipation continues to build following the NHL 20 open beta, EA Sports is releasing the top 50 rated players in the upcoming installment of the NHL series.
Earlier today, we covered numbers 30-21. Now, here's a look at numbers 20 through 11.
NHL 20 TOP 50 PLAYERS COUNTDOWN
20. Johnny Gaudreau, LW, Calgary Flames – 90 OVR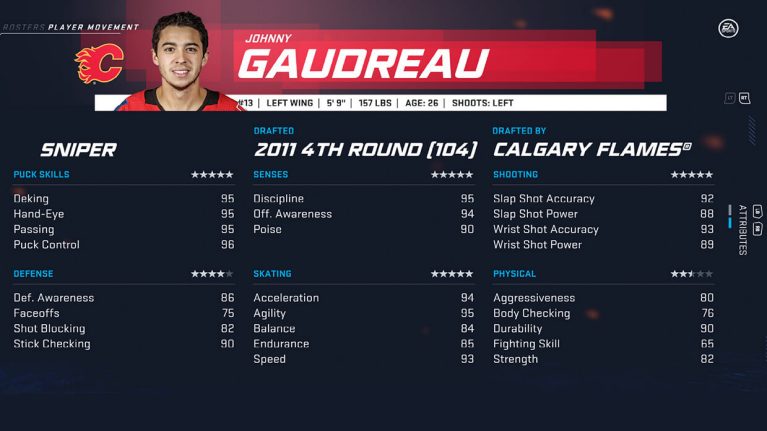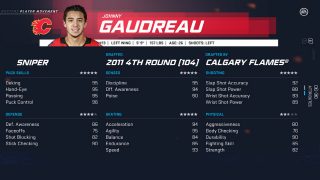 Possibly the best dangler in the league, Johnny Gaudreau has electric open ice attributes, including 95 deking, 96 puck control and 93 speed. Johnny Hockey sits at #20 on the list.
19. Mikko Rantanen, LW, Colorado Avalanche – 90 OVR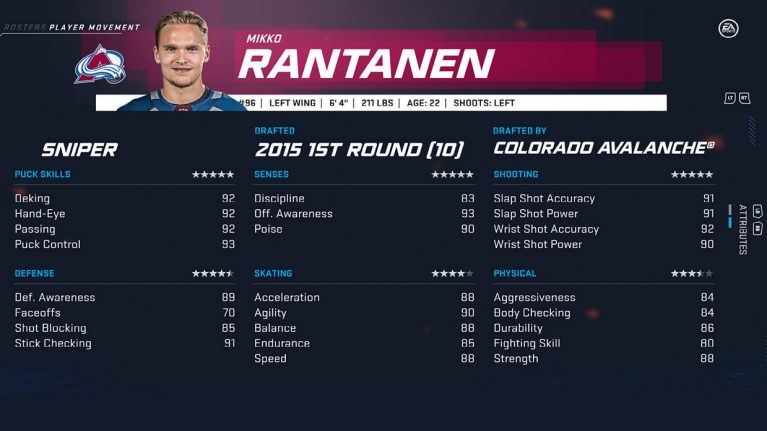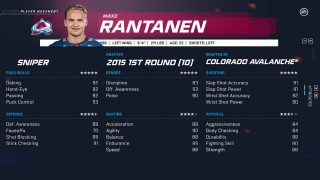 Mikko Rantanen burst onto the scene two years ago, but proved it was no fluke last year. Rantanen finished the season with 87 points, and his size and shooting ability makes him a deadly winger in NHL 20.
18. John Tavares, C, Toronto Maple Leafs – 90 OVR

John Tavares didn't disappoint in his first year in Toronto. HE posted a career high in points (88) and led the Leafs to a 46-28-8 record. He checks in at #18 and 90 overall.
17. Brad Marchand, LW, Boston Bruins – 90 OVR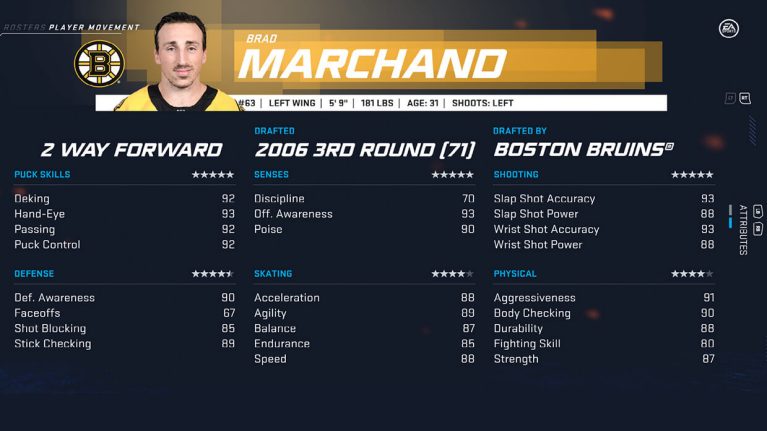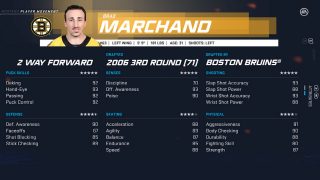 Brad Marchand has a reputation as one of the league's biggest pests, but his skills can't be questioned. With shooting accuracy attributes of 93 and defenseman-like traits, there's nothing he can't do.
16. John Gibson, G, Anaheim Ducks – 90 OVR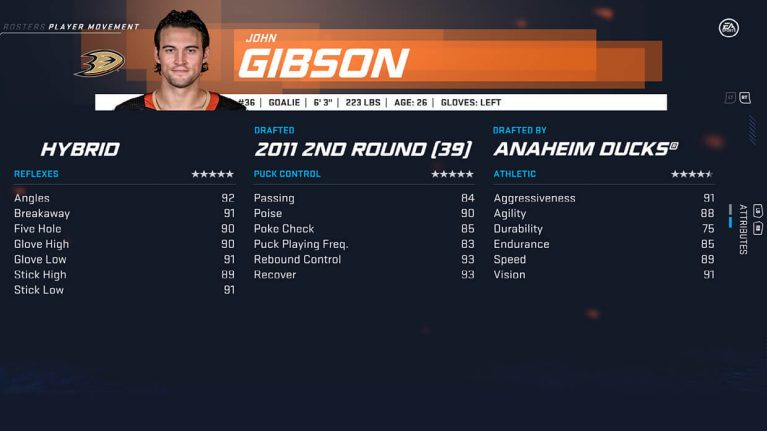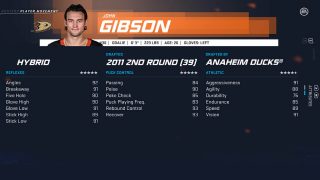 John Gibson coming in at #16 is relatively surprising. In 2018-19, the Ducks' netminder posted the worst marks of his career since becoming a full-time starter.
15. Auston Matthews, C, Toronto Maple Leafs – 90 OVR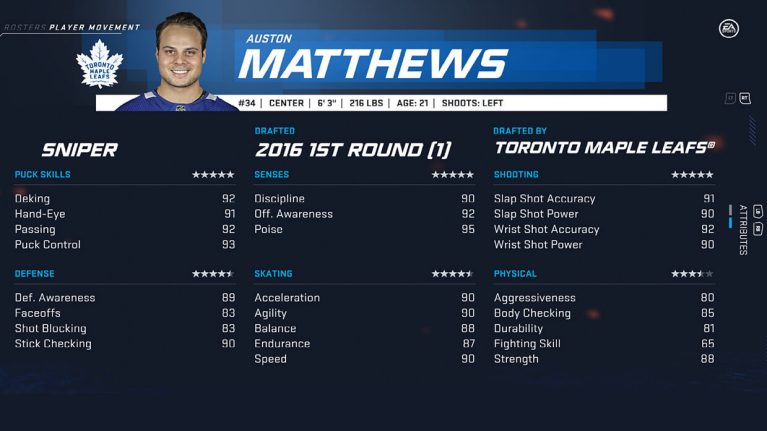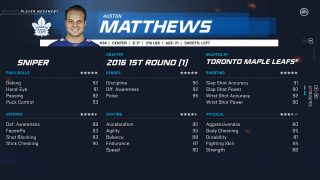 NHL 20 cover athlete Auston Matthews lands at #15 and 90 overall on the countdown.
14. Aleksander Barkov, C, Florida Panthers – 90 OVR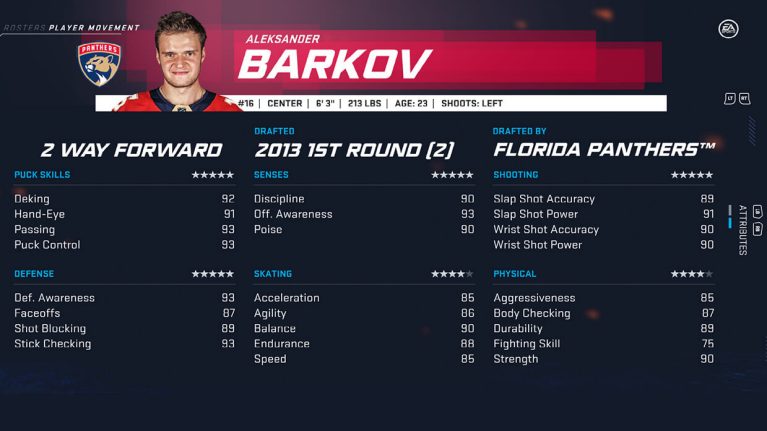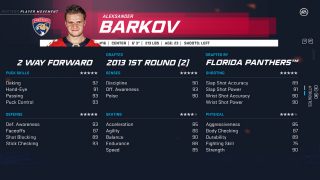 Aleksander Barkov is the face of the Florida Panthers, and at 23 years young, he should continue to rise on this list for years to come. For now, he's a 90 overall.
13. Patrice Bergeron, C, Boston Bruins – 90 OVR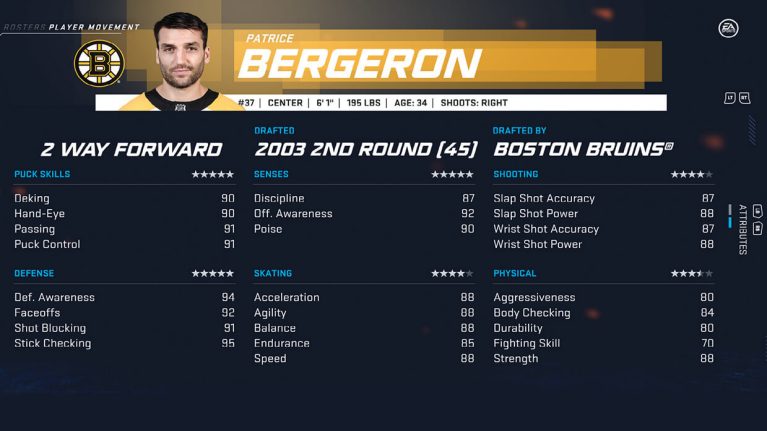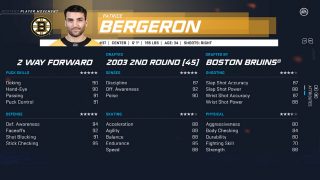 Patrice Bergeron doesn't flash exciting attributes like some of the other forwards on this list, but he's a two-way center with plus defensive attributes. The Boston alternate captain checks in at #13 on the NHL 20 Top 50 countdown.
12. Steven Stamkos, C, Tampa Bay Lightning – 90 OVR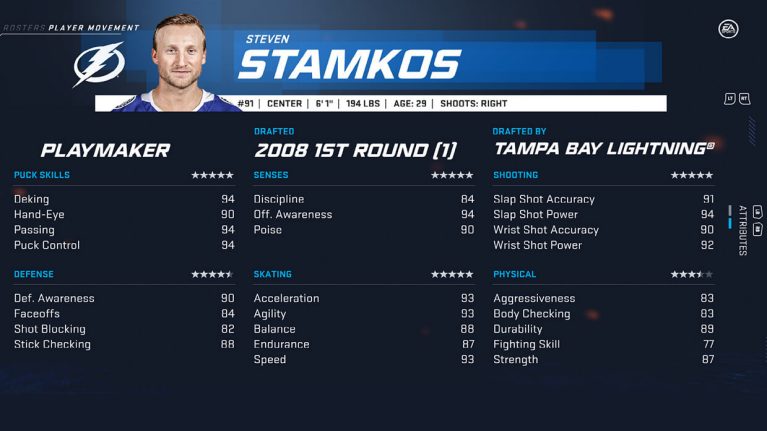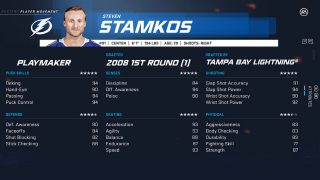 Steven Stamkos is the unquestioned leader of the best roster in the NHL and NHL 20, the Tampa Bay Lightning. Can they finally break through this season?
11. Evgeni Malkin, C, Pittsburgh Penguins – 90 OVR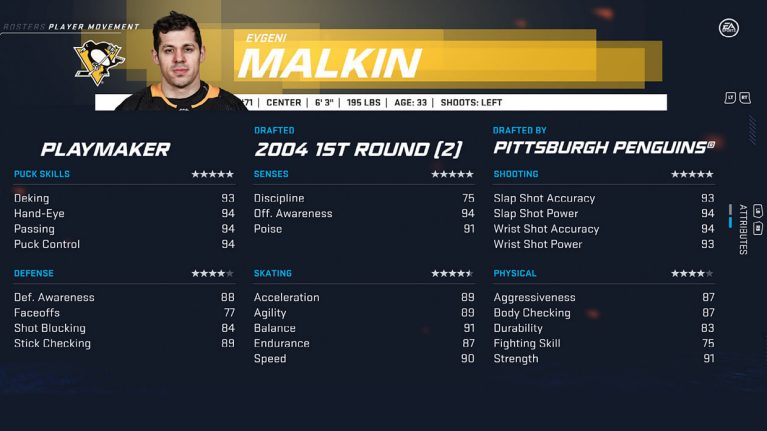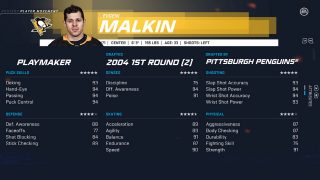 Like John Gibson, Evgeni Malkin had a down year in 2018-19, but the difference here is name recognition. Malkin, even at age 33, remains an elite playmaker in NHL 20.
Below is a look at all of the players who have been revealed in the Top 50 countdown.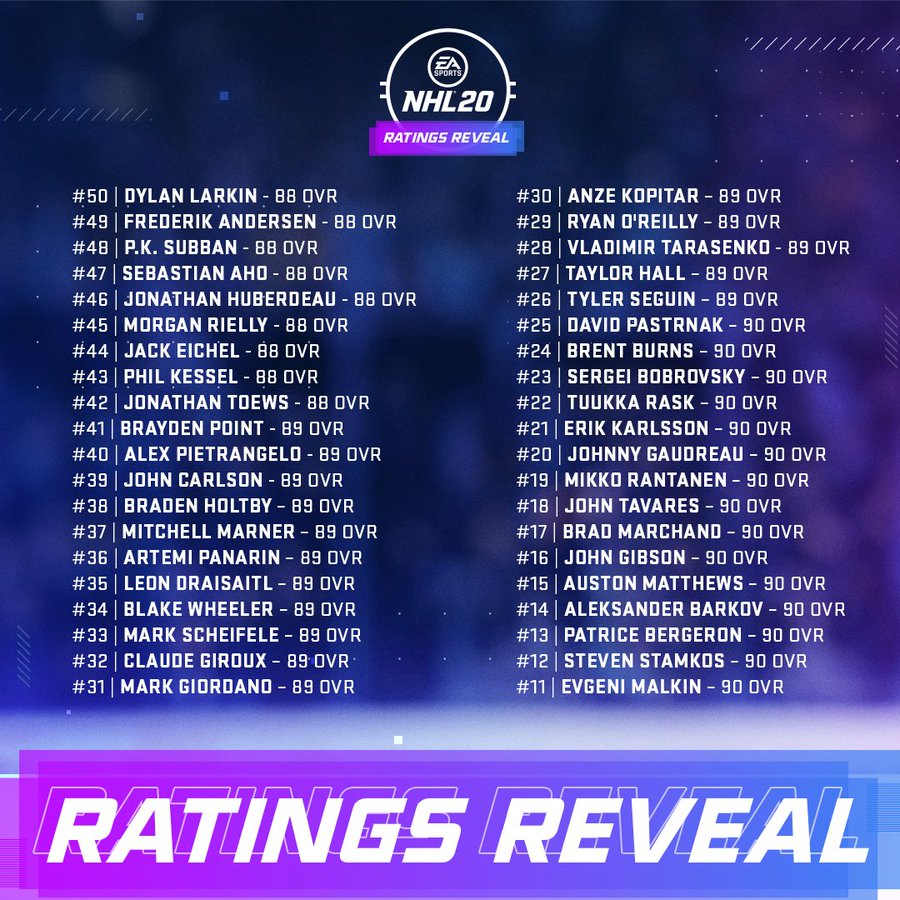 Are you excited for the NHL 20? Did EA get these ratings right? Which teams do you think will be the most heavily used in online play? Let us know in the comment section below, and don't forget to subscribe to Sports Gamers Online.
---
Want to talk sports and/or games with the fastest growing community in gaming? Join the conversation by registering at the official Sports Gamers Online Forums, and check out our Twitter and Facebook pages as well as our growing YouTube Channel!