NHL 19 releases in less than two months, and the build up continues with a look at the new collision physics coming to the game.
In the latest blog post on the game's website, EA Sports goes into detail about how timing, stamina, and more go into the game's overhauled checking mechanics. You can check out all the details below courtesy of EA.
NHL 19 launches September 14 for Xbox One and PlayStation 4.
From EA Sports:
All in the Timing
The goal of redesigning Collision Physics was two-fold: bring players an experience that looks better, and a game that responds in ways you'd expect. In addition to a players' size, strength and hitting skill, Collision Physics will require you to think about details like angles, speed, and positioning when deciding whether to commit to a check or not. Hit tracking has undergone improvements that produce realistic collisions and give you more directional control over your hitting. Stop or start instantly and skate towards an opponent with speed as you look for that game-changing hit, or simply roll the left stick and take an arced path to glide towards your objective.
Either way, you'll be able to decide exactly how you collide with your opponent, and the results are more accurate than ever before in NHL 19. The real-time responsiveness afforded by Collision Physics, in tandem with RPM Skating, means you'll be able to time your checks just right.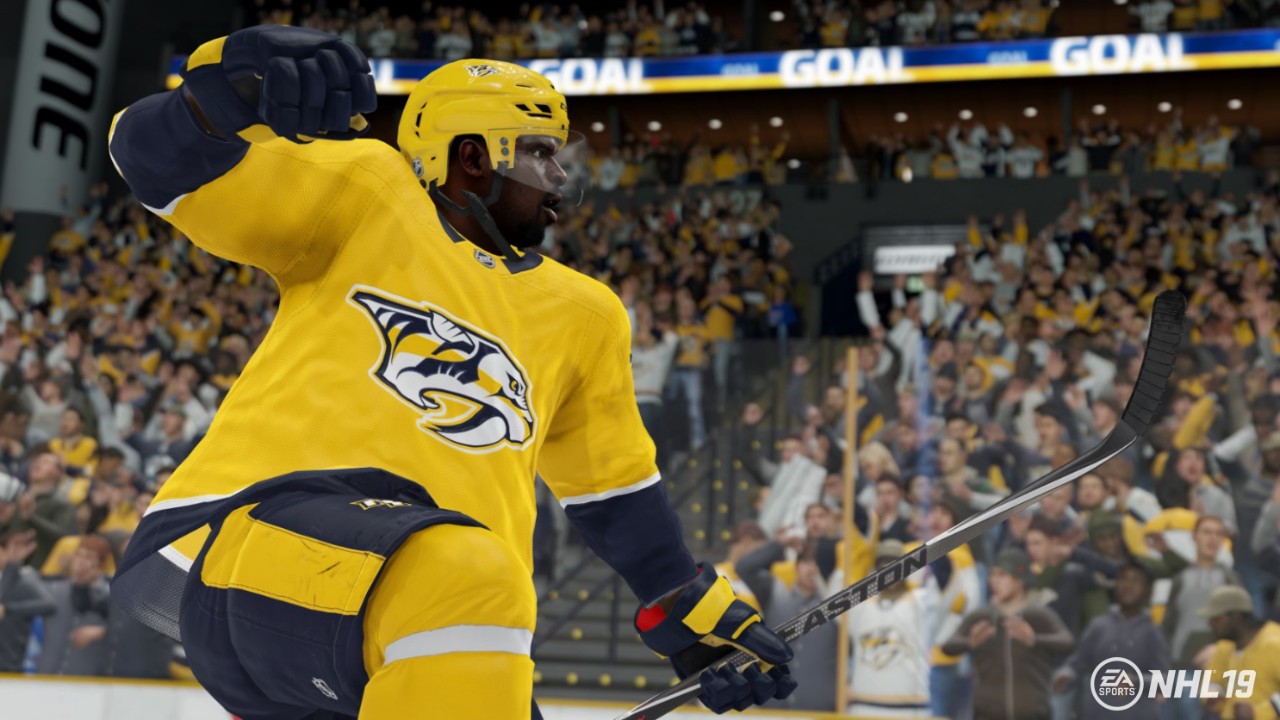 No Two Hits are the Same
If you do catch your opponent with a collision, then you'll notice thrown-hit animations that look more realistic and impact directional movement. How you throw a check is changed by the speed and angle of the collision, as chasing a skater from behind and pushing them will create very different collisions than a standstill shoulder check will.
Part of the variation in hit outcome has to do with unique limb tension and physicality, as NHL 19 Collision Physics allow for accurate distribution of force across the human body. Limbs, muscles, and joints now absorb force in ways you'd expect, as big collisions cause skaters to fold up like they would in real life. This applies to both skaters involved in the collision, as you'll retain body position while checking your opponent along the boards, as opposed to bouncing right off of them.
You'll also want to be aware of the relative angles between players involved in a collision, as this has an impact on force distribution and the resulting hit animation. Catching your opponent square to the center of their body will produce a much different collision than simply catching a piece of their shoulder, as angles, speed, physical tension, and thrown-hit animations all work together to produce limitless variations in hitting.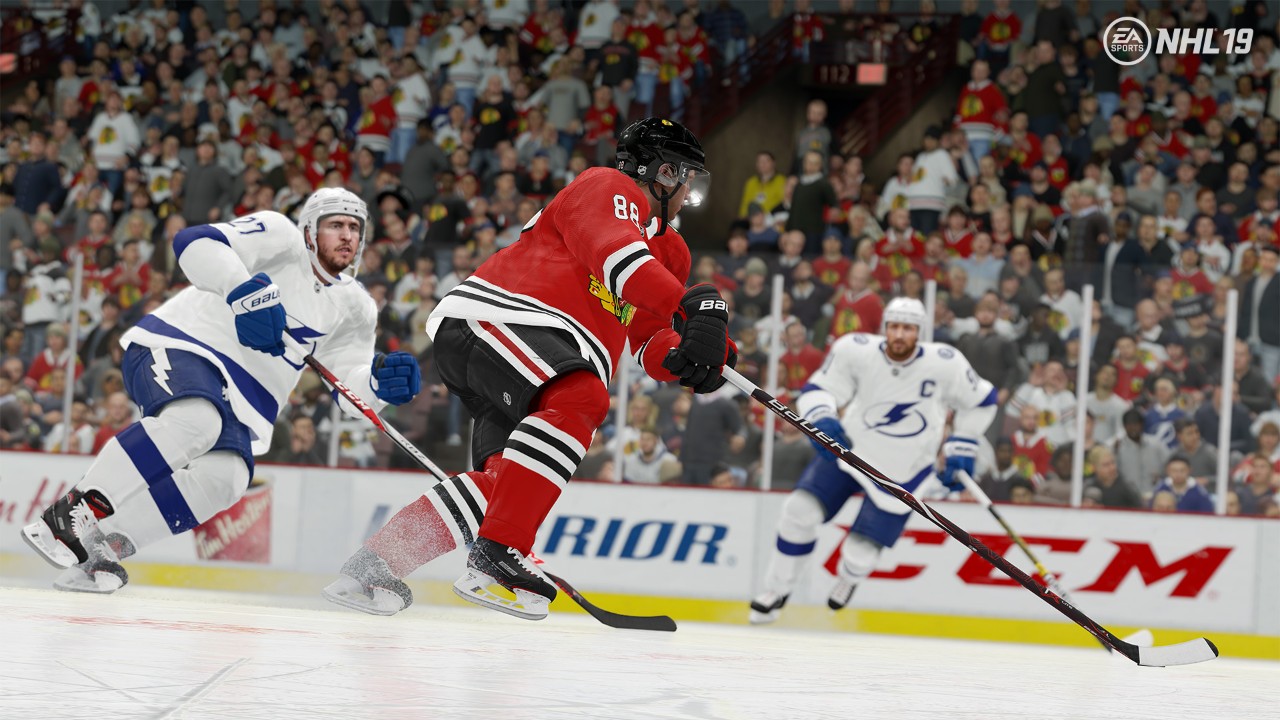 Don't Fall Behind
Stamina plays a big role in hitting this year too, as endurance affects your ability to absorb a check. When your skater's stamina is low late in a shift, avoid collisions at all costs, as this has a detrimental result in how quickly your player gets back up. Once you find yourself out of position in NHL 19, it will require even more stamina to return to a safe defensive stance.
While responsive controls allow you to change direction instantly, they also burn more stamina, which can be countered by avoiding sudden stops or starts when unnecessary. Keeping track of your skater's stamina will help you make strategic decisions, such as utilizing a poke check to conserve energy as you attempt to disrupt the play. Make sure you have endurance in mind as you enjoy the endless number of unique hits available with NHL 19 Collision Physics.
---
Want to talk sports and/or games with the fastest growing community in gaming? Join the conversation by registering at the official Sports Gamers Online Forums, and check out our Twitter and Facebook pages as well as our growing YouTube Channel!