EA Sports released a large update for UFC 3 today, and major gameplay changes were implemented. The Icon Edition and update are available now. Here are all the details.
According to EA, new motion capture data was gathered in April that made these new features possible. This is the first update to UFC 3 containing new animations.
Diving punches are brand new to the game. Players have long been complaining that after knocking down a fighter in the game, it wasn't possible to punch him while heading to the ground. According to EA, "The reason for this was a limited amount of animation data. Fortunately, we had the opportunity to fill in these gaps and have since been able to make big improvements to this aspect."
Next, new animations and variations to takedowns have been added. The ankle pick takedown is exclusive to fighters with a takedown rating of 87 or higher. New rules for takedowns have also been implemented. Per EA, "If your opponent is moving towards you, the denial window for a double leg takedown you attempt will be reduced by 20%. Similarly, if your opponent is moving away from you, the denial window for an attempted single leg takedown will be reduced by 20%." Here are a look at two new animations.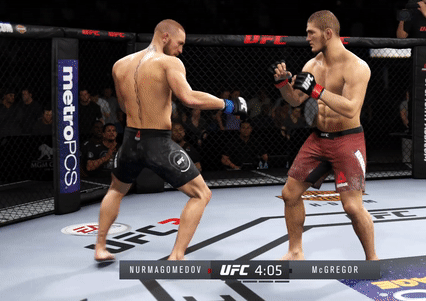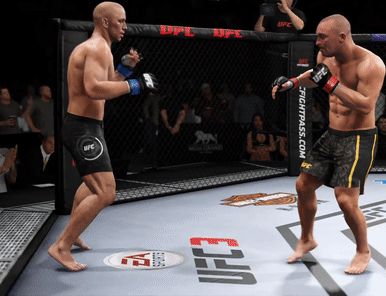 Third, new push off animations have been introduced. This feature gives players a new way to create space between their opponent without having to kick. According to EA, "The push off will interrupt hooks, uppercuts, knees and elbows if it lands early enough, but will not interrupt straight punches or kicks." Below is a look at the new push off.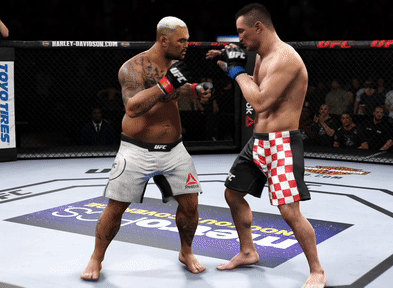 Lastly, cage cutting has been improved and new taunts have been added. It is now far more dangerous to have your back against the cage in UFC 3. If that's the case, striking power will be reduced.
In addition to the new gameplay features, several new fighters were added. Tito Ortiz (2006), Matt Serra (2007), Kimbo Slice (2009), Mirko Cro Cop (2010) and Wanderlei Silva (2010).
You can read more about all of the the new gameplay features here.
What do you think of the UFC 3's update? Which of the new features are you most excited to use in the game? Let us know in the comment section below.
---
Want to talk sports and/or games with the fastest growing community in gaming? Join the conversation by registering at the official Sports Gamers Online Forums, and check out our Twitter and Facebook pages as well as our growing YouTube Channel!