NBA 2K23 MyTeam is one of the most popular modes of the NBA 2K series, where players can build their dream team by collecting and trading cards. Whether you're new to the game or a seasoned player, there are always ways to improve your gameplay and build a stronger team. Here are some beginner tips for NBA 2K23 MyTeam:
Learn the Basics
The first step to playing NBA 2K23 MyTeam is to learn the basics of the game. This includes understanding the different types of cards, how to acquire them, and how to build your team. Take the time to familiarize yourself with the interface and the menus. It can be overwhelming at first, but with practice, you'll get the hang of it.
Build a Balanced Team
A balanced team is essential for success in NBA 2K23 MyTeam. Make sure to have a mix of players with different positions and skill sets. This will give you more options when playing and increase your chances of winning. Don't be tempted to fill your team with all-star players only. Having a few less popular but solid players can make a big difference in-game.
Start with the Challenges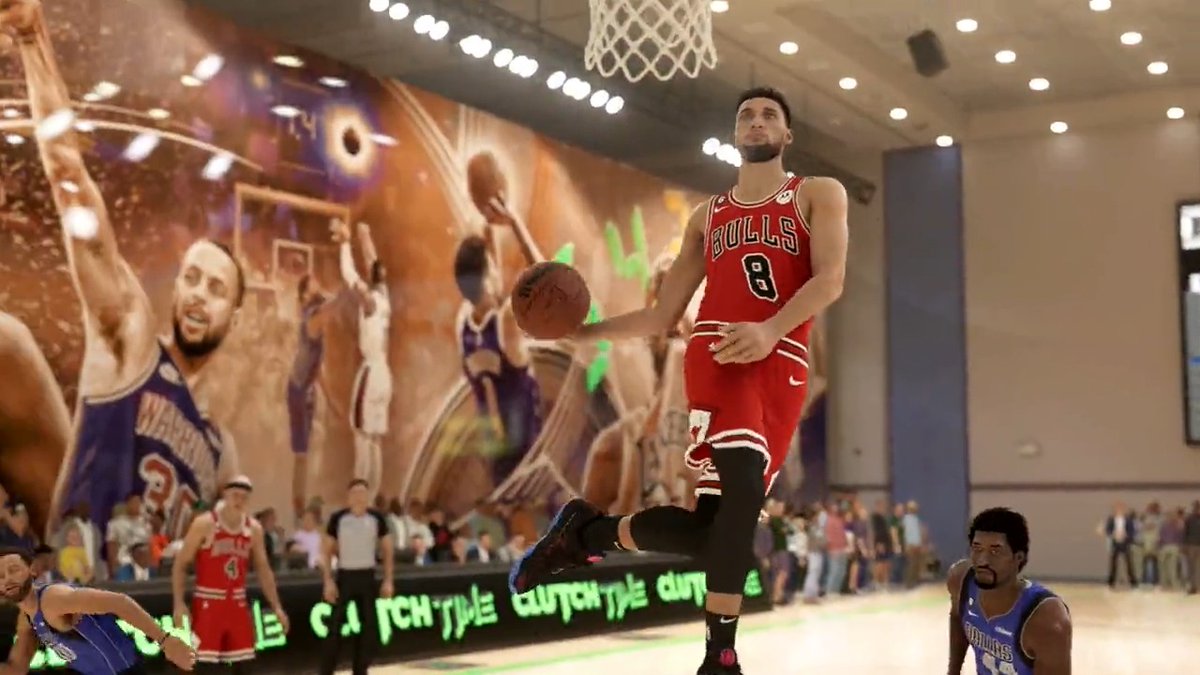 The challenges are a great place to start for beginners. They offer a chance to earn rewards and build up your team without the pressure of online competition. The challenges can be found under the "Single Player" tab in the MyTeam menu. Be sure to read the requirements before starting the challenges, as they may have specific rules and limitations.
Master the Controls
To be successful in NBA 2K23 MyTeam, you need to master the controls. Take the time to practice and learn the different moves, such as dribbling, passing, and shooting. Experiment with different combinations of buttons to find what works best for you. This will help you to execute your moves more effectively in matches.
Be Patient with the Auction House
The Auction House is where you can buy and sell cards. It can be tempting to spend all your virtual currency on a single card, but this may not be the best strategy. Be patient and wait for the right deals to come along. Look for players that fit well with your team and offer good value for your money. Don't overspend on a player just because they have a high overall rating.
Don't Be Afraid to Experiment
NBA 2K23 MyTeam is all about experimenting with different players and strategies. Don't be afraid to try new things and switch up your team if things aren't working. Keep track of your wins and losses, and analyze your gameplay to see what works and what doesn't. This will help you to improve your gameplay and build a stronger team.
Stay Up-to-Date with the Latest Updates
NBA 2K23 MyTeam is constantly evolving with new updates and features. Stay up-to-date with the latest news and updates by following the official NBA 2K social media channels and forums. This will help you to take advantage of new opportunities and stay ahead of the competition.
In conclusion, NBA 2K23 MyTeam is a fun and challenging mode of the NBA 2K series. By following these beginner tips, you can improve your gameplay and build a stronger team. Remember to stay patient, keep practicing, and experiment with different players and strategies. Good luck, and have fun!
---
About NBA2K
NBA 2K is one of the video games every basketball fans love. It is a series of basketball sports simulation games that Visual Concepts developed, and it is usually released annually since 1999. The main reason for the game is to copy the sport of basketball and, more specifically, the National Basketball Association. The NBA 2K series was initially published by Sega when it began with 2005's NBA 2K6. Since it was developed, the series consisted of 23 main installments and several spinoff titles across 18 platforms.