Today, EA Sports released title update #3 for FIFA 19. The patch is for PC, Xbox One and PS4. Nearly all parts of the game were impacted, including career mode, FIFA Ultimate Team (FUT), general gameplay and visuals.
The impact of defensive pressure on a shooting player has been reworked with better logic. Pressuring a shooter from behind will now be less effective, while pressuring a shooter from in front will be more effective.
According to EA's patch notes, "Adjustments to the effectiveness of first time finesse shots where the incoming ball is coming from behind the shooting player, between 135 and 225 degrees, where 0 degrees is the direction the player is facing. These kicks are now more likely to be impacted by error resulting in potentially less accuracy, ball speed and ball spin."
You can read more about the improved physics here.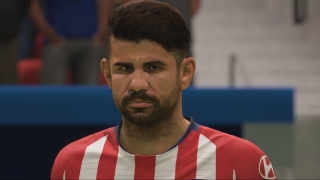 New player heads have made their way into the game. Updated starheads include Gareth Bale, Diego Costa, Heung Min Son, Ruben Neves, and others. In total, 50 new starheads are in the patch, 48 players and two coaches.
You can view the full patch notes here.
What do you think of the latest patch for FIFA 19? Did EA address all of your concerns, or are there still more issues that need patched? Let us know in the comment section below.
---
Want to talk sports and/or games with the fastest growing community in gaming? Join the conversation by registering at the official Sports Gamers Online Forums, and check out our Twitter and Facebook pages as well as our growing YouTube Channel!