Today, EA Sports released another edition of Gridiron Notes for Madden NFL 20. Today's entry covers the patch notes for the second August title update, which dropped this morning. Madden 20 is available now on PS4, Xbox One and PC. Here is a detailed breakdown of what's included in today's title update.
MADDEN 20 AUGUST TITLE UPDATE #2
Today's update is the first major gameplay patch of Madden 20, and is a whopping 3GB in size. This patch aims to fix overpowered pass rushers, ballcarriers abusing stiff arms and the fumble epidemic. In addition, the patch will fix dozens of minor bugs and presentation issues, as well as continue to address disconnections for online games.
Offensive Linemen have now been officially introduced as Superstars, with a laundry list of new abilities, both for pass blocking and run blocking. Below are the new abilities added.
Edge Protector – Reduces edge pass rusher's chance of successful rush move
Post Up – Improves blocker's ability to hold double team blocks (both run & pass)
Run Block Elite – Holds blocks longer when run blocking
Pass Block Elite – Holds blocks longer when pass blocking
Zone Blocker – Holds blocks longer on zone-blocked run plays
Power Blocker – Holds blocks longer on gap-blocked plays
Threat Detector – Detects/indicates extra blitzers on 3rd and 4th down plays
All Day – Increases wait-timer between pass-rush move attempts by the defender when engaged on passing plays
Nasty Streak – Frequently impact blocks smaller defenders when blocking in space
Puller Elite – More effective at winning blocking engagements when pulling on run plays
Secure Protector (already available in MUT/Franchise prior to update) – Significant reduction to pass rusher's chance to use a quick shed move or edge rush on passing plays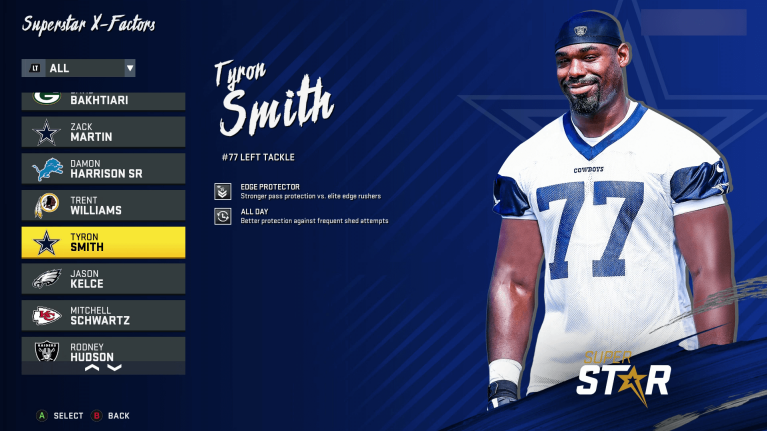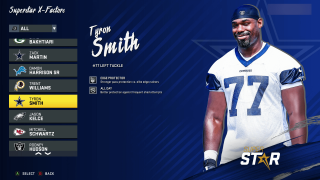 Next, a brand new mechanic has been added to gameplay. The new "pass block double team" mechanic will help players better counter edge rushers, which have been highly overpowered since the game was released.
The feature can be found in the pre-play pass protection menu (LB on Xbox, L1 on PS4). From there, moving the right stick down will select a double team, and then the player or direction can be selected.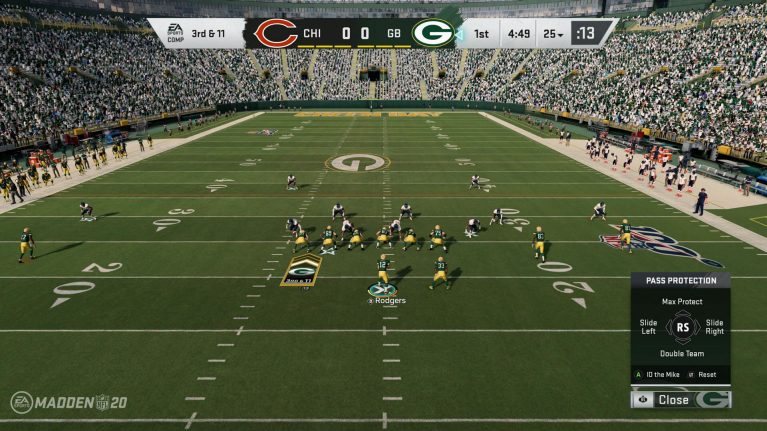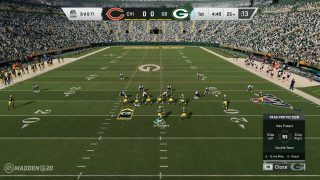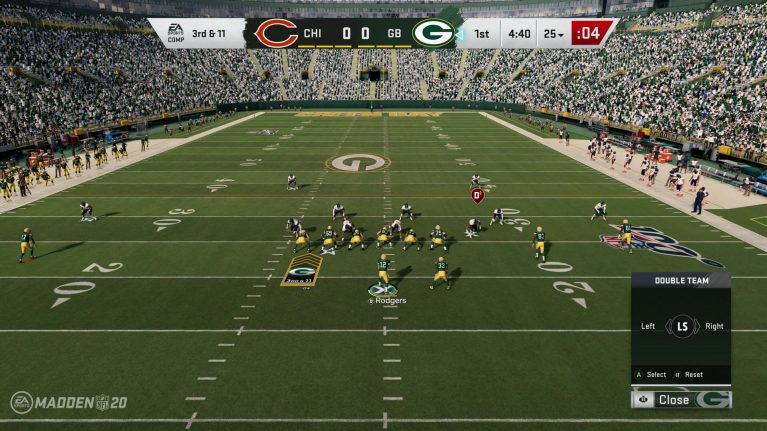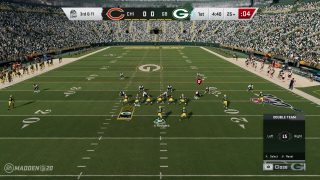 Additionally, tuning and balancing has been added for fumbles and stiff arms. According to EA, "We have heard our players' voices relative to the frequency of fumbles and the power of the stiff-arm move. While this tuning will decrease some of the frustrations around fumbles and stiff arms globally, this is just the first step in a series of planned updates that will bring more exact situational tuning."
Madden Community Manager "Kraelo" announced on EA's Twitch stream this morning that another gameplay patch is already in the works, with an ETA that is still to be determined.
You can read more about the Madden NFL 20 August title update notes here.
How are you enjoying Madden NFL 20? What do you think of this patch? Do you think the new abilities for offensive linemen will help neutralize overpowered pass rushers?Let us know in the comment section below, and don't forget to subscribe to SGO on YouTube.
---
Want to talk sports and/or games with the fastest growing community in gaming? Join the conversation by registering at the official Sports Gamers Online Forums, and check out our Twitter and Facebook pages as well as our growing YouTube Channel!