Today, Sony San Diego Studio (SDS) announced via YouTube that full Minor League Baseball (MiLB) rosters will be in MLB The Show 20. Sony partnered with RidinRosters to bring authentic minor league rosters to The Show for the first time ever. MLB The Show 20 will release on March 13. Here's a complete breakdown of today's news.
FULL MINOR LEAGUE ROSTERS IN THE SHOW 20
For the first time ever in MLB The Show, minor league rosters for all single-A, double-A and triple-A teams will be completely authentic. This means baseball's top prospects, like Jo Adell, Gavin Lux and Joey Bart will be in the game. Yes, this also means Tim Tebow will be in the game.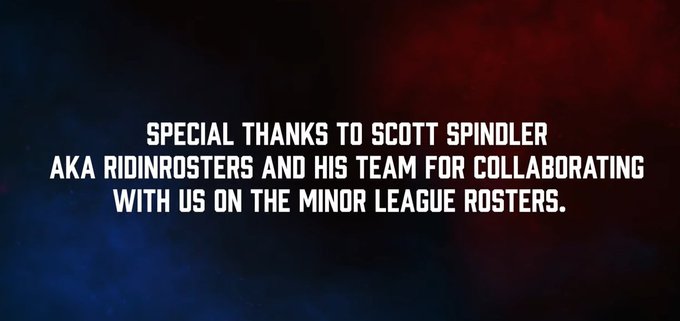 While this may seem meaningless to some players, this is a major addition for franchise mode diehards. This eliminates the need to create or download a custom roster, saving people a lot of time and giving the mode a much more genuine feel. After all, what fun is it to rebuild a team in franchise mode with generic players?
UPCOMING BROADCAST SCHEDULE
Here is a look at the upcoming schedule for live streams by SDS developers. There are still six more broadcasts before the release of MLB The Show 20.
The next stream will take place Feb. 13 at 6 pm ET, where SDS will cover changes and improvements to Road to the Show and moments in The Show 20.
If you missed today's video from SDS, it is below.
You can read more about MLB The Show 20 here.
Are you going to purchase MLB The Show 20? Did you participate in the Closed Beta? What did you think of today's stream? Do you like the changes SDS is making for MLB The Show 20? Let us know in the comment section below, and don't forget to subscribe to SGO.
---
Want to talk sports and/or games with the fastest growing community in gaming? Join the conversation by registering at the official Sports Gamers Online Forums, and check out our Twitter and Facebook pages as well as our growing YouTube Channel!