Today 2K has released new info for MyCareer, The Neighborhood, MyGM and MyLeague. We had the opportunity to sit down for a Q & A session with 2K developers Erick Boenisch and Mike Wang to talk about each mode in the current gen iteration of NBA 2K21. Checkout the information which was shared with us below:
The path to basketball superstardom is a dream for many and achieved by few in real life, but in NBA 2K21 you'll have that opportunity as you carve your own path in MyCAREER! Always a highlight for millions of players around the world each year, MyCAREER offers a personal, cinematic basketball experience where you'll build your custom MyPLAYER and take them to the heights of their career on and off the court.
As previously shared, the next-gen version of NBA 2K21 is built from the ground up for the PlayStation 5 and the Xbox Series X. We'll be sharing much more about the next-gen version of NBA 2K21 soon enough; today we'll be going over everything that's new in the current-gen version which launches on September 4.
Experience Junior's Journey
In NBA 2K21, this year's narrative, The Long Shadow, tells the story of Junior – the son of a beloved baller who faces the challenges of trying to make it to the NBA, balancing legacy while carving his own path through high school to college. Making this journey more authentic to real life, NBA 2K21 will feature 10 officially licensed college programs to choose from in the story: Michigan State, UConn, Florida, Gonzaga, Syracuse, Texas Tech, Oklahoma, UCLA, Villanova University and West Virginia.
Of course, just making it to the draft doesn't mean the end of the journey – it's just the beginning! You'll have to choose the right representation, manage team interviews, perform well at the NBA Combine and improve your Draft stock to land yourself in the best position for success.
Also, it wouldn't be MyCAREER without some familiar famous faces. In NBA 2K21, you'll see Jesse Williams (Grey's Anatomy), Michael K. Williams (The Wire, Boardwalk Empire), Djimon Hounsou (Blood Diamond, Guardians of the Galaxy), Mireille Enos (The Killing, World War Z) and cover athletes Damian Lillard and Zion Williamson and more bring Junior's story to life in a dramatic and cinematic way.
Soak Up the Sun at 2K Beach
The Neighborhood is THE place ballers can live out their virtual day-to-day lives, where hoops culture comes to life on every corner. Whether you want to compete in 3v3 streetball runs, play for bigger stakes in 5v5 ProAM games or simply show off the drip with all the latest clothes, shoes and more – there's plenty of things to do and plenty of ways to express yourself in NBA 2K21.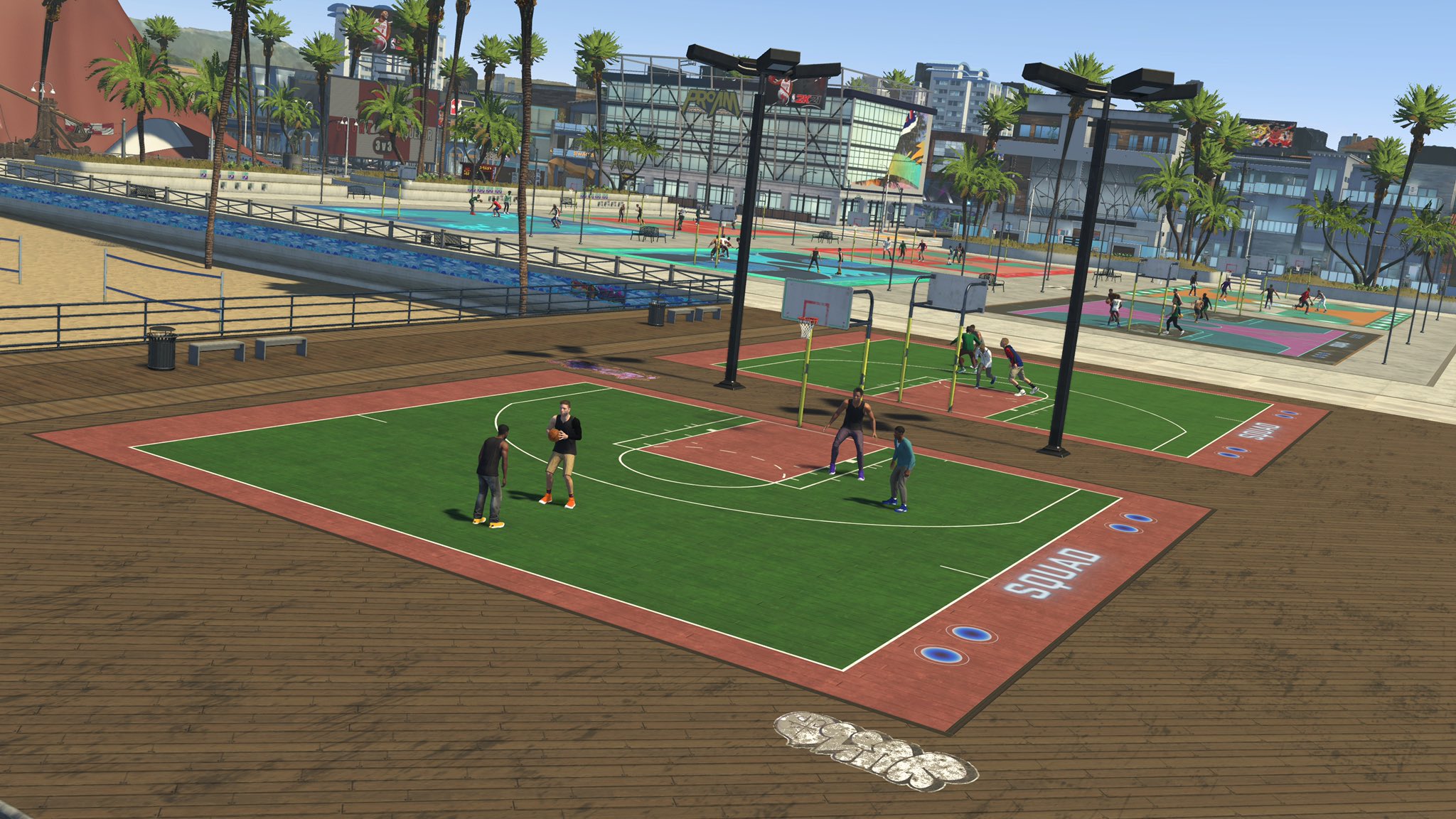 Some eagle-eyed fans may have spotted a new locale from our Everything is Game trailer; it's official – welcome to 2K Beach! Soak up the sun and escape to the ocean in a beautiful new setting, surrounded by modern facilities that house SWAG's, The REC, NBA Store and more. NBA 2K21 will continue to host plenty of events at 2K Beach, providing even more reasons to come back all year long.
Much, Much More!
A lot of players will spend the entirety of their NBA 2K21 experience in MyCAREER and balling out at the new 2K Beach location for the Neighborhood, but there's plenty more things to do in the game this year!
WNBA – The WNBA returns in NBA 2K21 with Play Now and Season Modes, featuring all 12 teams in the league. Experience WNBA basketball built exclusively around the women's game!
MyGM/MyLEAGUE – Sit in the boss' chair, and make decisions that matter not only to your player or team – but to the entire franchise and league. From drafting impact rookies to trading players to relocating your team, every move, big or small, counts towards the long-term success – or failure – of your basketball franchise.
PLAY NOW – Jump into a no-frills basketball game, where you can get a quick match together against a friend or AI and play 4 quarters of intense NBA 2K basketball. Pick your favorite team – or a Classic or All-Time team – and run the offense with genre-defining controls and customization. This is NBA action at its most authentic.
We're just a week away from the September 4 launch of NBA 2K21 for PlayStation 4, Xbox One, Nintendo Switch, Windows PC and Google Stadia. Stay locked in to SGO for the latest NBA 2K21 news.