2020 has been a strange year. While real-life sports are having to do some strange things to keep playing, it's a great time to hunker down and enjoy the virtual alternative.  So if we're going to assess 2020 for something positive, let's consider what sports games have proven to be the best.
Although there are many Playstation and Xbox games that test your skill, there are none better at separating the nerd from the pretender than the sports game. You are challenged on every level with a mixture of strategy, hand-eye coordination, and knowledge of the sport. If you are looking to play the best of the best games of 2020, you should look to download these greats of the digi-code.
Madden NFL 21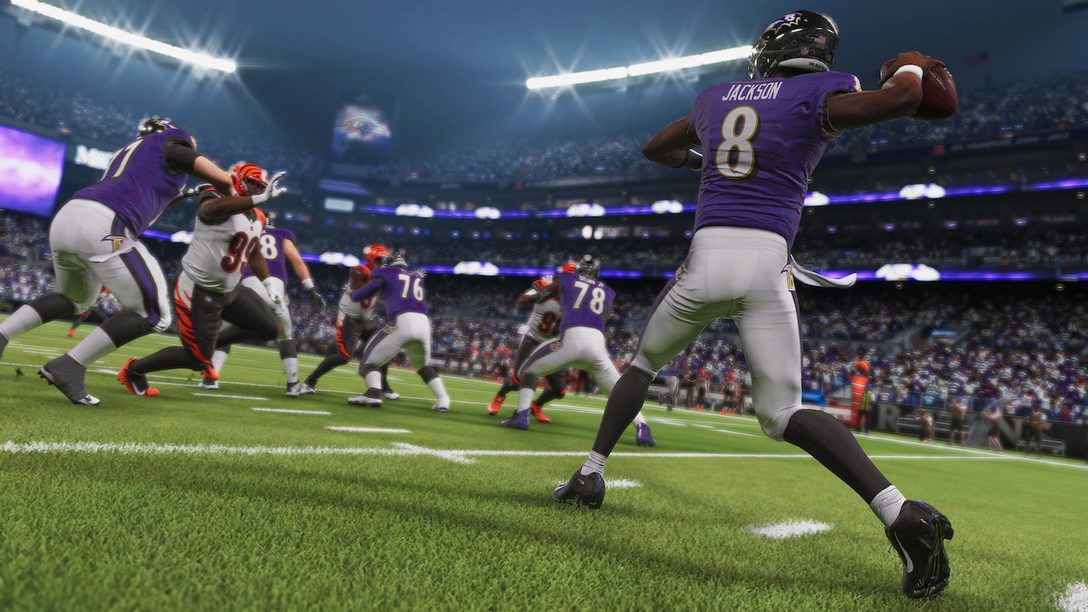 The Madden NFL series is a classic amongst gamers. This perennial best-seller stays alive because it continues to evolve year on year. It makes it to the top of our list because of the new QB feature, which offers an engrossing narrative to add to the existing strategy and gameplay features. In the QB1 story mode, you can create your own quarterback to dominate through High School and College Football playoffs, finally landing in the NFL draft. You not only dictate on-field play but also develop your character off the field. You are faced with the mission to produce the ultimate athlete.
PES 2020
While in Madden NFL 21 we are treated with American style football, in PES 2020 we enjoy the other global football game known as soccer. PES has always been known for its stunning graphics but in 2020 they take it further and look to present the players as they look in nearly infinite detail. It is not only that they look the same but the onscreen representations also make the same player errors and have the same first-touch techniques.
The developers have used 3D scanning tech to render the stadium and players in near-identical fashion. The improvement in the graphics are more fluid and responsive than anything seen before and will drive the sector forward.
UFC 4
If you love a good fight game, then you won't find better than UFC 4. This game is like few others from the MMA world, as the graphics are powered by RPM technology. The fighting animations are jaw-dropping, often blurring the line between real-world and computer-generated fighter. 
You should also try UFC4 because of the Ultimate Team option, where players compete with customizable signature moves. Like Madden, you can also create your own fighter to compete for the title of the greatest of all-time. You are expected to help the fighter gain new fans, manage their contracts, guiding them both in and out of the ring. This is a proper 360 experience and one that will consume hours of your day.
NHL 20
EA Sports never seemed to put as much time and effort into the development of their hockey games. However, NHL 20 is a move away from this neglect, as they have included a narrative feature into the gameplay, including a new Superstar capability, where you can develop the signature shot of your play. Like other EA games, there is an Ultimate Team mode where you can build your all-time hockey dream by expending either a lot of sweat or a little cash.  While still not in the league of some of the greats in sports games, NHL 20 certainly gets the award for Most Improved Player.
TGC 2019 Featuring PGA Tour
Golf games are a dime a dozen. There are so many games and simulators out there that it is difficult for anyone to do something that helps it stand out. However, with some genuine panache, TGC 2019 stands out as an example of what a golf game should look and play like. There is none of the monotonous gameplay of others in this genre.  Instead, you are given a plethora of choices to keep it interesting. 
While we could rave on about the extras, it is the physics of this game that are so impressive. There is a genuine real-world skill in managing the wind, terrain, distance, and more. 
Finally, there is also a career mode, which allows you to progress on the tour like a pro.
Mario Tennis Aces
If you want your sport with a little bit of Mario fun, then Mario Tennis Aces is the game for you. This game is not in the same league as the serious sports simulators covered to date. However, there is still great progression here, and it is a game where you will learn the rules pretty quickly but it will take years to master the controls and mechanics.
You can choose singles and doubles matches; choose to compete against other players or AI or take part in a mission complete with boss battles. This is meant for play on Switch and can also allow you to play with motion controls and in HD. Therefore, there is every opportunity to make this a fully immersive experience.