There are some pretty outstanding statistics surrounding online gaming. Did you know, for instance, that the online gaming industry grew by a staggering 20% in a single year between 2019 and 2020? The value of the industry jumped all the way to $20 billion, and the number of online players crossed the billion people threshold for the first time. That's impressive anyway, but what's truly remarkable is that the industry shows no signs of slowing down anytime soon. The future, in other words, is exceptionally bright. Early reports suggest that the worth of the online gaming industry could reach as much as $80 billion by the end of the year.
So what's driving this growth? We'll take a look at some of the key reasons below.
Higher Quality Games
The cream will always rise to the top. Today, there aren't just many online games to choose from – there are many high-quality games that gamers can enjoy. There has been a host of top-level online games released in recent years. The most popular is probably Fortnite, which is played by so many people that it is something of a cultural phenomenon. But there are others, too — Mario Kart 8: Deluxe brought a classic title to the digital online space, while Call of Duty: Warzone and Sea of Thieves showed that online games are beginning to rival non-online games.
A Range of Experiences
Online gaming has come a long way in a short time, especially with regard to mobile gaming. Today, gamers can have playing experiences that rival traditional game console experiences. In some cases, the gameplay is different, not better or worse, just different. In other cases, the mobile gameplay is just the same — this is the case with low-resolution games, such as Football Manager, and real money online gambling games, such as poker or blackjack. Cross-platform experiences mean players can play in a manner that suits them, and the impact of that shouldn't be taken for granted.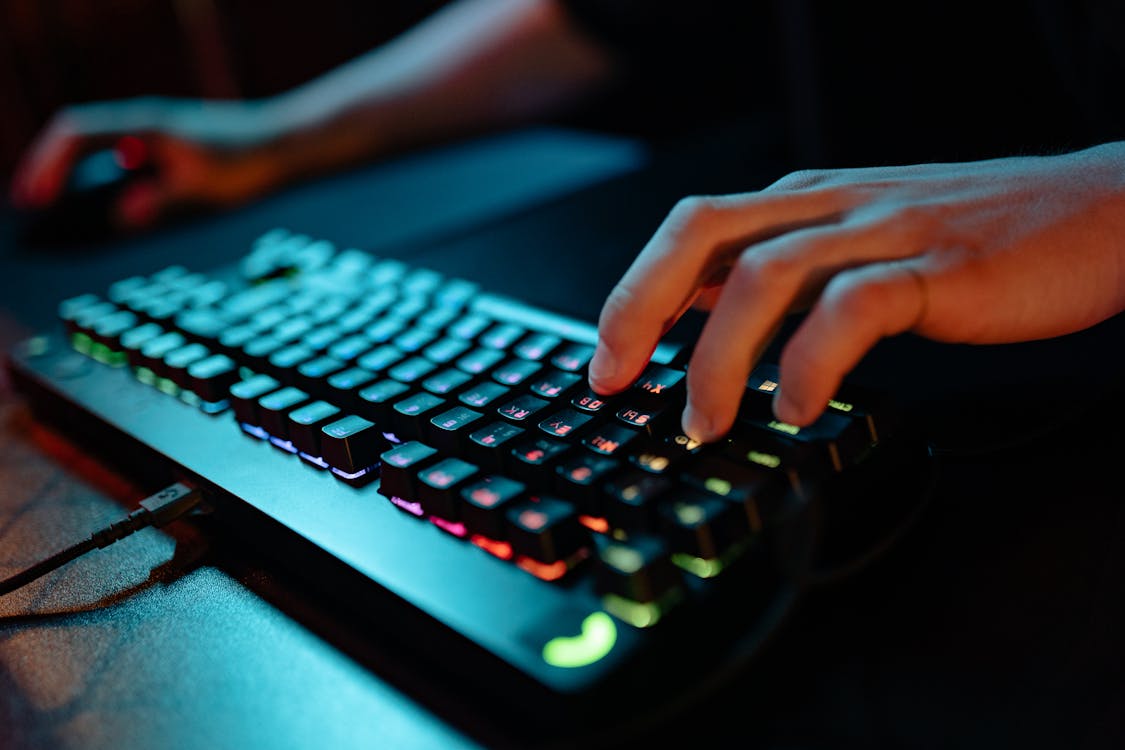 Commute-Friendly Games
Not everyone has the time to dive into a video game in their leisure hours. The best titles for PlayStation and Xbox are great, sure, but they require more than five minutes of the player's time. Indeed, gameplay won't even have begun in that short period. Online games, especially those on mobile, have helped welcome players who only have a short period of time to game in. Take a look around the subway during the commuter rush, and you'll see plenty of people taking the opportunity to enjoy some gaming entertainment. In this sense, online gaming hasn't just expanded the existing gaming culture but rather created a whole new environment that previously did not exist.
Access to Technology
We tend to think that everyone is connected to the internet. But this isn't the case. As little as five years ago, less than half the world's population was online. Today, that figure has jumped to 89% — and every sign suggests that the number will increase in the coming years, too. The bigger the audience, the more players there will be. Online games have already shown that they capture the interest of the general public. With more and more people owning smartphones, tablets, and laptops, we can expect new markets to open up.
The Future
We're in a golden period for online gaming, and there's every chance that this will continue into the coming years, too. The metaverse, VR, and blockchain technology will bring with them new online gaming opportunities. Rather than stagnating, we can expect the online gaming industry to continue growing in much the same manner as it has over the past few years.