Today, EA Sports released a colossal roster update for NHL 20, the second major roster update since the game's release on September 13. This update impacts every team in the NHL, as over 100 players had their ratings altered in some way. Here's a complete breakdown of all the new ratings changes in this roster update.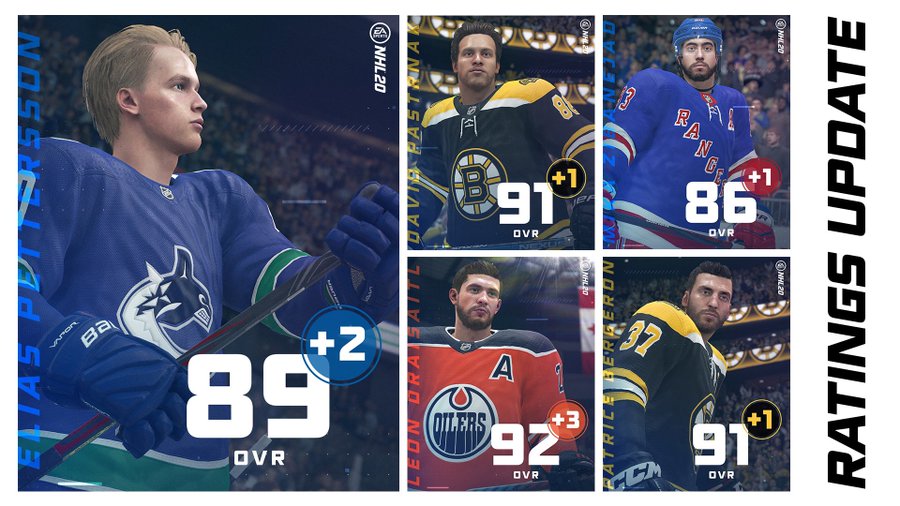 NHL 20 NOVEMBER ROSTER UPDATE
Per EA, here are all of the ratings changes to skaters in this roster update, organized alphabetically by team:
Here are the ratings changes for goalies in this roster update:
EA Sports (usually) puts out monthly roster updates for NHL, so don't expect another until at least late December or early January.
You can check out the full update notes
here
.
What do you think of this new roster update? Do you think EA got these ratings right? Are there still big name players who are rated too high or too low? Let us know in the comment section below, and don't forget to subscribe to SGO.
---
Want to talk sports and/or games with the fastest growing community in gaming? Join the conversation by registering at the official Sports Gamers Online Forums, and check out our Twitter and Facebook pages as well as our growing YouTube Channel!